Dr. Sydney Palmer, Ph.D
Dr. Sydney Palmer, Ph.D is one of the Three Best Rated® Psychologists in Tempe, AZ.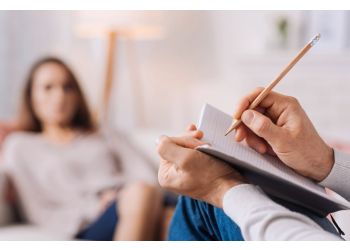 Dr. Sydney Palmer has extensive experience and expert knowledge in addressing various psychological issues, with over 30 years in the field. He utilizes multiple therapeutic techniques to assist individuals of all ages in overcoming life's difficulties and challenges. Dr. Palmer conducts comprehensive assessments, provides patient education, and tailors treatment plans to help patients attain health and happiness. He creates a safe and supportive environment for patients to explore their concerns, and he is committed to delivering the highest standard of medical care with utmost sincerity, compassion, and integrity. Dr. Sydney Palmer also offers flexible and convenient appointment options for his patients. In addition, Dr. Palmer accepts multiple insurance plans.
Emotional Disturbance

Trauma

Depression

Addiction

Anxiety

Anger Management Problems

Coping Skills

Grief and Loss

Core Issues

Stress

Codependency

Couples & Relationship Counseling
I've seen Syd off and on for several years and he has helped me tremendously. I've tried a few counselors previously, but Syd is the only one to truly help, offering insights to myself and my relationships that we're honest and eye-opening. Syd is very caring and professional and his years of experience are reflected in the feedback.
I had medical issues stemming from Stress related to 10 in vitro sessions. Dr. Palmer was great relating to my concerns and getting to a place of calmness needed at a time of such great importance. I feel he listens well and contributes at just the right time. Thank you, Dr. Palmer.
Sydney helped me through one of the most frightening and painful times of my life. I walked into his office feeling broken, sobbing, and filled with intense grief. By our last session together I was on my way to the life I was meant for, feeling more alive than ever before. He's the man and I have so much respect and admiration for him. Thank you, Sydney.
Aetna, Blue Cross Blue Shield, Blue Cross Blue Shield of Arizona, Cigna, First Health, Humana & Oscar Health
Nearby Psychologists in Tempe: