Dr. Karen McCurry, Psy.D - SELECT PSYCHOLOGY
Dr. Karen McCurry, Psy.D - SELECT PSYCHOLOGY is one of the Three Best Rated® Psychologists in Louisville, KY.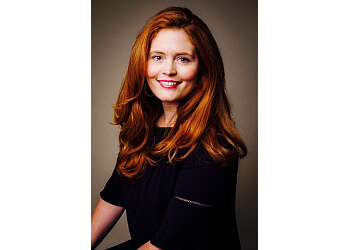 Dr. Karen McCurry completed her Bachelor's degree at Baylor University and went on to obtain her master's and doctoral degrees in Clinical Psychology from Spalding University. She completed her pre-doctoral residency at the Chicago Area Christian Training Consortium, affiliated with Wheaton College. Dr. Karen specializes in assessing and treating individuals of all ages, including children, teenagers, and adults with a history of trauma. Her primary focus is on supporting children and adolescents in foster care, domestic adoption, international adoption, and their transition to permanent families. She is renowned for her expertise in this area and is a sought-after speaker at national adoption conferences. To enhance accessibility, Dr. Karen offers Telehealth appointments to her patients.
Relational Trauma

Depression

Missionary Member Care Consultation

Adoption

Divorce

Relationship Issues

Self-Harming

Peer Relationships

Child or Adolescent Counseling

Parent Training

Adult Attachment

Spirituality

Parenting

Family Conflict

Trauma and PTSD & ADHD
Dr Karen was incredibly helpful to me as I journeyed through grief associated with a close family loss. She was also able to help me understand issues related to my family of origin and how it impacted not only grief but many other areas of my life. Her help and investing continues to be tools I use to pursue health emotionally and spiritually as a Christian. I am grateful for her ability to counsel from a Christian worldview coupled with clinical psychological expertise. Her encouragement was tremendously impactful for me.
Dr. Karen has been an incredible help to our family and we wholeheartedly recommend her. She is particularly adept at helping Christian families navigate the many challenges that come with foster care and adoption, She has a wonderful heart and a brilliant mind, and I don't know where we would be without her.
Dr. Karen has been invaluable in helping my children and our entire family through the challenges that come with adoption. My children's personalities are different and she meets each of them in their own way. She has been a great help in resourcing our family - whether it's with other services in the community, a relevant book or website, etc. We are so grateful we found her and she is part of our team!
Mon: 11am - 5pm
Tue-Thu: 8am - 3pm
Fri: 8am - 2pm
Sat: 8am - 12pm
Sun: 1pm - 4pm
Nearby Psychologists in Louisville: