L. Kevin Chapman, Ph.D
Dr. L. Kevin Chapman, Ph.D is one of the Three Best Rated® Psychologists in Louisville, KY.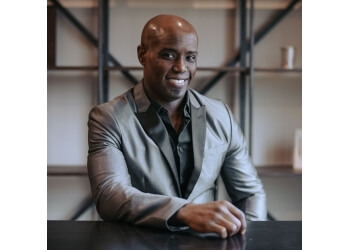 Chapman is a nationally recognized anxiety expert, active Media Psychologist, and consultant. He is a diplomate of the Academy of Cognitive and Behavioral Therapies (ACBT), where he is also certified in cognitive behavioral therapy (CBT). Dr. Chapman is the founder and Director of the Kentucky Center for Anxiety and Related Disorders (KYCARD), which is recognized as a regional clinic for the National Social Anxiety Disorder Center. Additionally, He is an active member of the Anxiety and Depression Association of America (ADAA). Dr. Chapman is a Faculty member of the Behavior Therapy Training Institute (BTTI) for the International OCD Foundation (IOCDF) and serves on its Clinical and Scientific Advisory Board. Additionally, Dr. Chapman serves on the Editorial Board for the Oxford University Press Treatments That Work treatment series, which includes evidence-based treatment protocols for training mental health professionals and treatment workbooks to assist clients throughout treatment. He has published numerous publications in several areas. Dr. Chapman is also the Team Psychologist for Louisville City FC. Contact Dr. Chapman today to book a flexible appointment.
Post Traumatic Stress and Obsessive-Compulsive Disorder

Sports Performance

Spirituality

Panic

Panic Attacks

Agoraphobia

Specific Phobia

Generalized

Social

Test and Performance Anxiety

Depression

Adolescents

Family

Individual and Couples Counseling

Trauma

Anger Management & Grief
Dr. Chapman is a compassionate, down-to-earth, and honest professional. He has a gift for helping people - especially athletes - with mental toughness and focus. He is, without question, the go-to guy for anyone who is working to overcome and manage anxiety. Dr. Chapman treats his patients as friends and is genuinely concerned about their well-being. Our family is extremely grateful for Dr. C's services.
Dr Kevin Chapman is compassionate and caring. I was incredibly grateful for his help and I would never have been able to do what I have without him. He made me feel like I was talking to a friend, not like I was speaking to a psychologist. I will forever be thankful for him. I've actually referred 3 people to him who I knew and they had great results.
Dr. Chapman was a great help not only with my son's OCD, but he was very sensitive and helpful to my wife and I and the stress we experienced as we tried to help our son. Kevin is not just a great Dr., he is clearly a man who has a healthy relationship with God. Thanks Dr. Chapman ... finish well
Accept Health Savings Plans
Mon-Fri: 8am - 5pm
Sat & Sun: Closed
Nearby Psychologists in Louisville: