Leslie Jenkins, PhD, PLLC
Leslie Jenkins, PhD, PLLC is one of the Three Best Rated® Psychologists in Louisville, KY.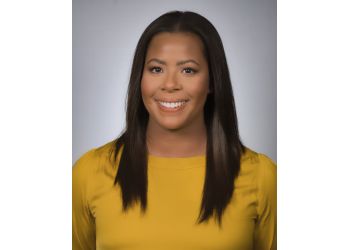 Dr. Leslie Jenkins, a Nationally Certified School Psychologist, holds the distinction of being recognized by the National Register as a Health Service Psychologist. She successfully completed her Ph.D. at Indiana University Bloomington. With a wealth of experience, Dr. Leslie Jenkins specializes in pediatric assessment and therapy, focusing on autism, developmental delay, ADHD, learning concerns, and anxiety. She offers comprehensive and solution-focused psychological services, providing valuable support to individuals and families. Dr. Leslie Jenkins also offers individual and family therapy, catering to the unique needs of her clients. Additionally, she is the esteemed founder of Another Look Psychological Services (ALPS).
ADHD

Anger Management

Autism

Behavioural Issues

Codependency

Coping Skills

Depression

Emotional Disturbance

Employment Stress

Family Conflict

Grief

Learning Disabilities

Life Transitions

Marital and Premarital

Obsessive-Compulsive (OCD)

Parenting

Peer Relationships

Pregnancy

Prenatal

Postpartum & Relationship Issues
Dr. Jenkins is thorough, compassionate, and holistic. She has been a life saver for my daughter and our family. She considers the entire child, their family, and social needs during treatment. She is highly trained in a variety of methods and stays current in her areas of expertise. We cannot express how glad we are to have found her and have her in our lives!
Dr. Jenkins is one of the most caring and compassionate practitioners that I have ever had the pleasure to meet. She not only answers questions knowledgeable, but in a way that makes it extremely to understand even complex ideas and testing situations. Her dedication and thoroughness are evident in every aspect of how she manages her practice and conducts herself extremely professionally. I highly recommend Dr. Jenkin's services!
As a therapist, I make a lot of referrals and work with clients from a lot of different service providers in the Louisville and Southern Indiana area. I highly recommend Dr. Leslie Jenkins and her practice for children. She does an incredible job working with them and is very dedicated. I have nothing but good things to say about her as a person and as a practitioner.
Initial Intake Evaluation/Consultation: $225
Therapy Session (53 minutes): $200
Therapy Session (40 minutes): $175
Comprehensive Psychological Evaluation: $2000 (flat rate)
Attendance at School Meeting: $200 per hour + travel time School Obse
Humana, Molina Healthcare by Passport
Tue, Wed & Thu: 10am - 5pm
Mon, Fri-Sun: Closed
Nearby Psychologists in Louisville: