Kristen Schramme - TEAM KRISTEN SCHRAMME
Kristen Schramme is a licensed real estate agent and team leader of Team Kristen Schramme in San Antonio, Texas, with a wealth of experience spanning over 16 years. Kristen Schramme - TEAM KRISTEN SCHRAMME is one of the Three Best Rated® Real Estate Agents in San Antonio, TX.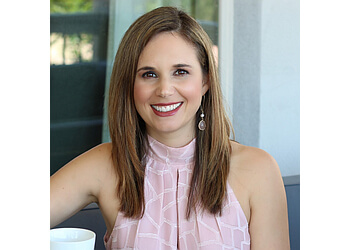 She holds the distinction of being a certified luxury home marketing specialist. Comprised of a group of dedicated professionals, Team Kristen Schramme prioritizes you and your family throughout the selling and buying process. By employing a consultative approach, Kristen and her team ensure that they understand and fulfill your individual needs. In 2020 alone, the team successfully closed 317 homes, resulting in a remarkable total sales volume of $103.7 million. Their commitment to providing exceptional customer service extends beyond the transaction, ensuring a seamless home selling or buying experience for you. Moreover, they offer complimentary marketing and real estate tools that have proven to expedite the sale of houses. Team Kristen Schramme is proud to serve the areas of Bulverde, San Antonio, Boerne, Helotes, and Schertz.
Home Search and Valuation

Condo

Townhouse

Residential

Commercial

Multi-Family

Lease

Vacant Land

Buying

Selling & Relocation
Jenny and Team Kristen Schramme were amazing with our home purchase. Jenny and her team kept in touch throughout the entire build. We were out of state when we started our contract, and Jenny would stop by the build site and send us updates often. We could not have asked for a better group to work with! Made purchasing a home easier than any prior experience. Would highly recommend them for buying or selling your home.
After meeting with Kristen and her team we knew we were in GREAT hands. She has assembled a team of hard working, creative, talented, and caring individuals it's no wonder why everything they touch turns to gold. We couldn't be more pleased with the attention we received throughout the entire process of selling our home. Thank you Kristen, Martha, Regina, Jo An, and everyone else!!
We were able to find our dream home on the first day with the assistance of Team Kristen Schramme. Our buying agent, Josh Engler is a exceptionally expert realtor who knew exactly what we wanted and quickly negotiated and offer which was immediately accepted. I highly recommend Josh and the team that has taken care of us every step to make our dreams a reality. Thank you!!!
Five Star Realtor of Texas Monthly's Five Star Realtor program in 2011, 2012, 2013 and once again in 2014 - 2020: San Antonio Business Journal Ranks Team Kristen Schramme as the #2 Team in All of San Antonio
Other Real Estate Agents in San Antonio: