Ramirez Roofing and Gutters
Ramirez Roofing and Gutters is a reputable roofing service provider located in Elk Grove. Ramirez Roofing and Gutters is one of the Three Best Rated® Roofing Contractors in Elk Grove, CA.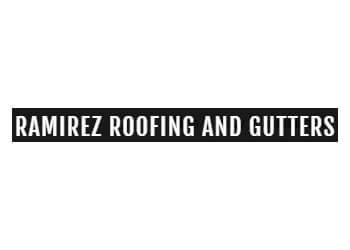 With more than thirteen years of experience in the contracting roofing market, they have built a strong reputation through their professional services. The technicians of Ramirez Roofing and Gutters are well-trained crews who specialize in pitched and low-pitched roof repairs and replacements.Their goal is to exceed your expectations with their exceptional service and attention to detail. If you need your roof repaired or replaced, Ramirez Roofing and Gutters is the company to call. At Ramirez Roofing and Gutters, they understand how important it is to have a good quality roof over your head. They are committed to providing complete customer satisfaction and timely completion of every job they take on. They offer free estimates for all their services, so you can have an idea of the cost before they start the work.
Residential

Commercial

Gutter Cleaning

Roof and Installation

Leak Repair

Flat & Metal Roof Services
I cannot say enough about this company. They are honest, fair and responsive. They replaced one entire roof, two half building roofs and some repair work. We will definitely use them again and I have referred them to my brother who is a realitor.
Ramirez Roofing was quick to respond. The rates for an emergency repair are very reasonable. Jessie is professional and straight forward about what to expect. It is a real pleasure to work with such professionals.
Jesse and his crew went above and beyond! My husband and I are selling our house and we needed new gutters, We live in Missouri so I had to find someone in Elk .Grove that we could trust. Jesse definitely fulfilled that requirement. He did everything we asked him to and more! Very thankful that they are still good people in this world that do what they say they're going to do and have pride in their work
Mon-Fri: 7am - 7pm
Sat & Sun: Closed

Nearby Roofing Contractors in Elk Grove: