Total Sleep Management
Total Sleep Management is a reputable and accredited sleep clinic in Orlando, Florida. Total Sleep Management is one of the Three Best Rated® Sleep Clinics in Orlando, FL.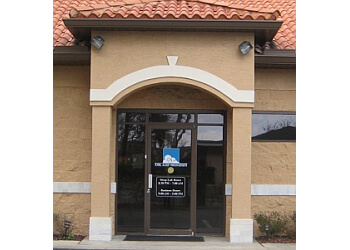 Established in 2002, this clinic provides comprehensive care for a wide range of sleep disorders, including sleep apnea and periodic limb disorders. With a commitment to excellence, Total Sleep Management offers exceptional diagnostic and treatment services related to sleep health. They utilize cutting-edge technology, specialized physicians, and advanced therapies for sleep disorders. The clinic mainly focuses on catering to patients who seek personalized attention and a welcoming environment outside of a hospital setting. In addition, total Sleep Management prioritizes patient convenience by offering flexible appointment scheduling for treatments.
Obstructive Sleep Apnea

Night Terrors

Narcolepsy

Sleep Paralysis

Hypopnea

Hypersomnia

Rapid Eye Movement Behavior

Insomnia

Parasomnia

Bruxism

Restless Legs & Delayed Sleep Phase Syndrome
Great Customer Service, The Staff was very professional and informative. My room was clean and the bed was comfortable. Very easy process and I would recommend this Facility... Thanks Davin.
Thanks Davin, This guy was awesome! I will only do a sleep study when he is around. Great guy very helpful. He should be running the place. I already ordered the CPAP parts he told me I might need.
Amazing customer service. Rooms are cozy, it feels like you're staying in a hotel. Definitely recommend!
Mon-Fri: 9am - 5pm|
8pm - 7:30am
Sat & Sun: 8pm - 7:30am
Nearby Sleep Clinics in Orlando: