Gerald G. Lutkenhaus, Attorney at Law
Gerald G. Gerald G. Lutkenhaus, Attorney at Law is one of the Three Best Rated® Social Security Disability Lawyers in Richmond, VA.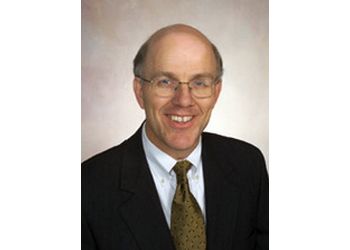 Lutkenhaus, Attorney at Law, is a highly experienced legal professional with a proven track record of representing Virginia Workers' Compensation and SSDI claimants for several decades. Whether you are initiating an initial claim or seeking to overturn a decision on appeal, this firm possesses the expertise to improve your chances of success. With over 35 years of handling Virginia Workers' Compensation and Social Security Disability claims, their team has a wealth of experience in winning cases similar to yours in Central and Southeastern Virginia. Having represented clients in over 1,000 successful hearings on social security disability, Gerald G. Lutkenhaus, Attorney at Law, can provide valuable advice regarding your eligibility. Operating on a contingency basis, you won't have to worry about legal fees unless you receive benefits. Take advantage of a free initial consultation to discuss your case and explore your options. With Gerald G. Lutkenhaus by your side, you can confidently navigate the complexities of Workers' Compensation and SSDI claims in Virginia.
Hearing Process

Disability Benefits

Supplemental Security Income

Social Security Disability Insurance

Social Security Appeals & Workers Compensation
I was denied twice for SSDI and felt helpless. I have retained Mr. Lutkenhaus based on his positive ratings and reviews online. Like many others, I am very pleased with the firm's professionalism and responsiveness. They are honest and they spoke to me about my case in ways that I can easily understand. Thanks to their help, my complicated case was just approved today. I will be getting my disability benefit in about a month, or so. I couldn't be more thankful. If you are looking for legal counsel to represent you with your own SSDI application or appeal, choose this firm. Mr. Lutkenhaus and his assistant, Anne, will treat you with respect and wil help you the best they can.
I had a cervical fusion. When I applied for Disability, Social Security said my last insured date was in 2007 and I was no longer eligible. I had terrible neck pain after my fusion and could not work even though I was only 44 years old. I searched for the best Social Security lawyer on the internet and found the Lutkenhaus Law Firm. He worked with my doctors to show I had been disabled all the way back in 2006. I never thought it was possible. He is a miracle worker.
I injured my neck and required a cervical fusion in Mechanicsville, Virginia. I was recommended to Mr. Lutkenhaus by another lawyer. He won my Social Security disability case and we definitely need more lawyers like Mr. Lutkenhaus.
Mon-Fri: 10am - 5pm
Sat & Sun: Closed
Nearby Social Security Disability Lawyers in Richmond: