Greg Marks - GREG MARKS SOCIAL SECURITY LAW
Greg Marks is a highly qualified attorney with admission to practice before the federal courts in the Eastern District of Kentucky, the Western District of Kentucky, and the Sixth Circuit Court of Appeals. Greg Marks - GREG MARKS SOCIAL SECURITY LAW is one of the Three Best Rated® Social Security Disability Lawyers in Louisville, KY.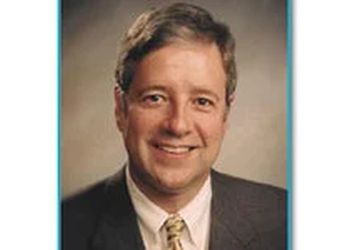 He maintains a good standing as a member of the Kentucky Bar Association and the Louisville Bar Association. In addition, he has served as the chairman of the Social Security Section of the Louisville Bar Association. With over twenty years of experience, Greg Marks has been dedicated to assisting individuals in the greater Louisville and Central Kentucky areas in securing the SSDI benefits they rightfully deserve. He will work tirelessly to protect your rights and guide you through the claim or appeal process, ensuring that you are well-informed every step of the way. With extensive knowledge of the law, the process, and the local Social Security offices, Greg Marks is uniquely positioned to be your advocate and fight on your behalf throughout every stage of the process.
Social Security Disability

Initiating Claims

Appealing a SSDI Claim & SSD Benefits
Greg helped my girlfriend to get her Social Security Disability and has been very helpful in referring other lawyers for issues not pertaining to Social Security. I plan on using his office for my own Social Security Disability case.
Mr. Marks is an amazing lawyer. He is very thorough and dedicated in helping his clients. He almost always answers directly and if he's busy he returns your call quickly. I can't thank him enough for helping me.
I was dumped on Mr. Marks in the middle of my disability case, he picked me up and didn't miss a beat. He kept me informed and was very patient with me. He coached me through the hearing process and made things so much easier on me! I highly recommend Mr. Marks.
Mon-Fri: 9am - 5pm
Sat & Sun: Closed
Other Social Security Disability Lawyers in Louisville: