Brenda A. Ray, Esq., CPA - BRENDA A. RAY LAW OFFICES, LTD
Brenda A. Brenda A. Ray, Esq., CPA - BRENDA A. RAY LAW OFFICES, LTD is one of the Three Best Rated® Tax Attorney in Toledo, OH.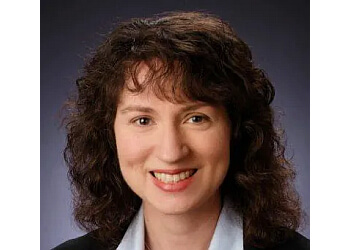 Ray, a highly experienced tax lawyer and Certified Public Accountant (CPA), brings over three decades of expertise in business and tax advising. Brenda's educational background includes a Juris Doctorate from the Ohio State University College of Law in 1998, where she distinguished herself as a member of The Ohio State Law Journal and the Health Law Moot Court team. She achieved academic excellence, graduating summa cum laude and as the Valedictorian of her class in 1991, earning a B.B.A. in accounting from the University of Toledo. With a focus on mergers and acquisitions, business advising, federal and state taxation, and IRS representation, among other areas, Brenda's law practice is dedicated to providing comprehensive legal services. She is licensed to practice law in Ohio and Michigan, appearing before the United States Tax Court. Furthermore, Brenda is a sought-after speaker who frequently shares her knowledge on business, tax, and estate planning topics. Her speaking engagements have included presentations at the University of Toledo COBI and UT Family Business Center.
Federal and State Taxation

Estates and Gift Taxes

Tax-Exempt Organizations

Irs Representation

Business Advising

Succession Plannings

Real Estate Transactions

Tax and Accounting

Asset Protection

Private Foundations

Charitable

Family Legacy Planning

Mergers & Acquisitions
Brenda has worked in large, national and international, accounting firms and law firms and brings a wealth of experience in areas such as business, tax, estate planning.
I had the pleasure of working with Brenda A. Ray, Esq., CPA, and I was impressed by her professionalism, knowledge, and dedication. She took the time to understand my specific needs and provided personalized advice and guidance tailored to my situation.
I highly recommend Brenda A. Ray, Esq., CPA, and the Brenda A. Ray Law Offices, Ltd, for their exceptional accounting services.
Mon-Fri: 9am - 5pm (By Appointment)
Sat & Sun: Closed
Nearby Tax Attorney in Toledo: