Mark Mockensturm Esq., CPA - MOCKENSTURM, LTD
Mark Mockensturm founded Mockensturm, Ltd in 1999. Mark Mockensturm Esq., CPA - MOCKENSTURM, LTD is one of the Three Best Rated® Tax Attorney in Toledo, OH.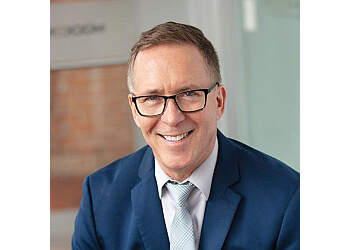 Following his graduation from law school in 1993, he gained valuable experience in employment litigation and real estate transactions by working with numerous firms in the Toledo area. It was in 1999 that Mark made the decision to focus his efforts on assisting individuals who had recently received notice of IRS lien filings. Mark attributes much of his success to his strong relationships with the IRS and other tax agencies. With a reputation for being effective and responsive representatives, Mark and his dedicated staff have garnered trust and cooperation from local tax authorities. While overseeing the work of his exceptional team, Mark devotes a significant portion of his time to meeting with and advising new clients. The commitment and rapport that Mark Mockensturm has developed with his clients and local tax authorities have been key factors in his professional achievements. He continues to prioritize providing top-notch service and guidance to those seeking his expertise in tax matters.
IRS Audit

Business and Delinquent Payroll Taxes

Tax-Exempt Organizations

Ohio Sales Tax Audits

Business Tax FAQ

Tax Collection & IRS Currently Non-Collectible Status
Takes your case and makes you feel at ease right away. Explains the legal issues in terms you can understand. Always returns a phone call or email promptly. Never left in the dark. Top notch individual, one you can trust.
I am impressed by the conscientious staff of Mockensturm, Ltd. Working together in their individual areas of expertise, they empathetically met my needs and saw them through to fruition. A refreshing, true embodiment of consummate professionalism.
Takes your case and makes you feel at ease right away. Explains the legal issues in terms you can understand. Always returns a phone call or email promptly. Never left in the dark. Top notch individual, one you can trust
Hourly rates $195 - $250 per hour
Mon-Fri: 9am - 5pm
Sat & Sun: Closed
Nearby Tax Attorney in Toledo: