The Law Office Of Roger K. Zimmerman
The Law Office Of Roger K. The Law Office Of Roger K. Zimmerman is one of the Three Best Rated® Tax Attorney in Toledo, OH.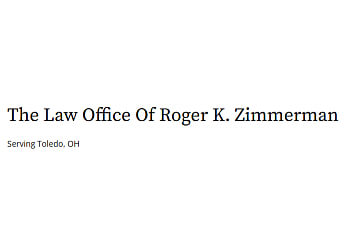 Zimmerman is an esteemed member of the Toledo Bar Association, the American Bar Association, and the Ohio Bar Association. They understand the importance of providing personalized attention to meet your specific needs when it comes to tax-related matters. Their attorney offers local representation for all your tax-related concerns involving the Internal Revenue Service. Whether you require assistance with domestic or international business transactions, The Law Office Of Roger K. Zimmerman is here to help. The law office prides itself on having a friendly and professional staff who can assist you in staying organized with your taxes. They strive to offer fair fees for their services and provide free initial phone consultations to ensure you have the opportunity to discuss your case. To protect your rights and receive comprehensive legal support in Toledo and the surrounding areas, contact The Law Office Of Roger K. Zimmerman today. Their experienced lawyer is ready to guide you through your tax-related challenges and help you find the best possible solutions.
Tax Planning

Business Tax

Estates and Real Estate Taxes

Tax Fraud Allegations

Filing a Suit Against the IRS

Audit Defense

Litigation Law

IRS Taxes

Texas State

Levies

Garnished Wages

Tax Law. Tax Controversies and Tax Litigation

IRS Liens & Levies
They help you keep your finances in order and protect your rights by retaining a lawyer who services the area in and around Toledo.
Attorney Roger Zimmerman is the best! I am a client of his and 100% faith in him.
Roger has been the best tax person I have ever used for 55 years.
Mon - Fri: 8am - 5pm
Sat: By Appointment
Sun: Closed
Nearby Tax Attorney in Toledo: