The Tax Station LLC
The Tax Station LLC is one of the leading tax preparation firms situated in Long Beach, offering its expertise to clients for over 19 years. The Tax Station LLC is one of the Three Best Rated® Tax Services in Long Beach, CA.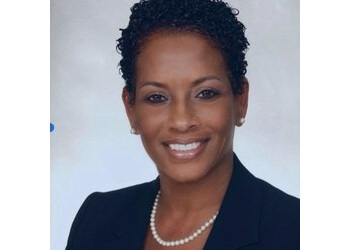 With their extensive experience, they have handled various tax situations, including unique and complex cases. The firm takes pride in delivering fast and efficient personal income tax preparation services for all 50 states. Their comprehensive range of services extends to individuals and businesses, encompassing tax assistance, bookkeeping, and payroll management. Additionally, they provide additional services such as Notary Public, Life Insurance, and Real Estate support for buyers and sellers. The Tax Station LLC places a strong emphasis on customer satisfaction, striving to fulfill the unique needs of each individual. To determine the most suitable service for your requirements, you can contact them to schedule a free consultation. They offer multiple methods of contact, including phone, text, email, and even a mobile application that allows you to submit your documents from the comfort of your home securely.
Personal and Business Income Tax

Notary Public Services and Real Estate Buyers and Sellers

Tax Consultation

IRS Representation

Life Insurance & Payroll
Traci is simply extraordinary ! We have been customers for over 10 years. Her service is professional and has always made us feel a part of the family . She also helped us purchase our first home. Although home shopping is one of the most stressful experiences we would ever go through, Traci stuck with us from beginning to end . We spent month searching during an intense market and although it felt endless she would always encourage us to not settle for nothing less than the home we were searching for . As realtors you tend to run into agents that will push you to purchase to speed up the process, not Traci ! She would spend entire days out shopping with us, asking questions that we wouldn't think of as first time home buyers . We are nothing but grateful for her and her genuine heart and pure intentions . I honestly consider Traci a part of our small family more than anything . We know that we can always go to Traci for any type of advice I wish this rating would be higher than 5 stars because she's simply the best ! Thank you for all that you do.
Great service for taxes. Traci has been doing my taxes for several years now and I'm thankful she was still able to provide service throughout pandemic. She came highly recommended from a long time friend. Traci is personable and diligent with understanding all of my needs.
Traci is the best. Her attention to detail, communication, and sense of urgency are what separates her from others. I have been using Traci now for 8 years and each year it is such a positive experience. Thank you Traci for your hard work, support, and dedication.
Personal Tax Preparation Service $200 – $600
Mon-Fri: 11am - 7pm
Sat: 9am - 4pm
Sun: Closed
Nearby Tax Services in Long Beach: