NetSearch Digital Marketing
NetSearch Digital Marketing, a full-service agency located in Richmond, offers top-notch web design and advertising services. NetSearch Digital Marketing is one of the Three Best Rated® Web Designers in Richmond, VA.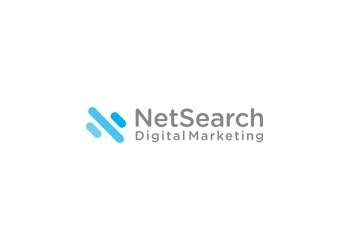 Their team provides a comprehensive range of design services, including custom vector design, photo editing, and stock procurement. The agency specializes in WordPress development, ensuring that every website they create includes a user-friendly CMS based on the popular platform. They design responsive web pages that adjust to fit any screen size. They combine a unique approach to web marketing with conversion-based optimization to engage your target audience and encourage them to take action on your site. They prioritize developing a strong partnership to understand your business, target customers, and strategic goals, and provide tailored solutions to address any challenges you may face. Contact NetSearch Digital Marketing for the best website design services for your business.
Web Design

Portfolio

Maintenance

SEO

Pay Per Click (PPC)

Digital Marketing Strategy

Website Re-Design

Web/WordPress Development

Content Management System (CMS)

Social Media

Conversion-Based Optimization & Link Building
NetSearch has put my small business on the map. After a year of frustration with another National company that could not put their words where my money was, I feel confident my money is being spent where it needs to go. NetSearch built me a great website and even made a few pages extra to go with my site. NetSearch doesn't water down your ad spend with unwanted spending where its not relevant. The SEO package has brought our website from page 50 something to the first page. I couldn't be any happier. I also like that the NetSearch team is local in Richmond and has knowledge of our local market.
NetSearch Direct has done a fantastic job for Car America! We have had a website for many years but we have never had the success we have with the site they built for us...they took the time to understand what we do . They built a site that communicates why we are different and I appreciate all the effort they put into it on our behalf. Together we have set goals to ensure the folks are SEEING our site and their optimization is ONGOING and my leads are GROWING! Great follow up is key to our success together! Thanks Guys!
In my business experience I been very skeptical of internet marketing companies because they always seem to do great the first 6 months or so then put you on "Auto pilot" and hope things keep running well!! Not so with NetSearch Digital! They are always checking and improving our marketing and SEO. I highly recommend them!
Mon-Thu: 8am - 5:30pm
Fri: 8am - 3pm
Sat & Sun: Closed
Other Web Designers in Richmond: