Coates Communications
Coates Communications is a marketing agency in Eastpointe, Michigan. Coates Communications is one of the Three Best Rated® Advertising Agencies in Warren, MI.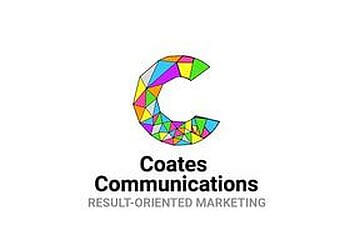 They focus on helping brands thrive in their local market by effectively communicating their brand story to their target audience. The company aims to position its clients as its ideal customers' top choice. They offer SEO services to help their clients' websites rank highly on search engines like Google and Bing. The company begins by thoroughly understanding its clients' businesses, creating compelling content, and sharing it on their clients' social media pages to attract and convert visitors into customers. In addition, Coates Communications provides a free 15-minute discovery call and offers virtual services to businesses across the United States.
Branding

Marketing

Social Media

Graphic Design

Web Design & Lead Generation
I love Coates Communications because they have been very responsive and accomodating throughout our website project. They made excellent suggestions and worked with us to develop a very competitive and strong web presence. They have been very accomodating when it came to solving problems even after the project was completed. TeShayla was a delight to work with. She was always very professional as well as friendly. I would highly recommend Coates Communications to anyone looking to develop a professional website.
Coates Communications captured my vision for my buisness cards by designing an amazing card layout, and completed my order in record timing! Would definitely use their branding and marketing services again!
When I think of top performance and excellence --- I think of Coates Communications. My recommendation is to work with Coates Communication for your digital needs.
Mon-Fri: 8am - 5pm
Sat & Sun: Closed
Other Advertising Agencies in Warren: