ABC Bail Bonds
ABC Bail Bonds has been in the bail bond service for over 25 years. ABC Bail Bonds is one of the Three Best Rated® Bail Bonds in Jersey City, NJ.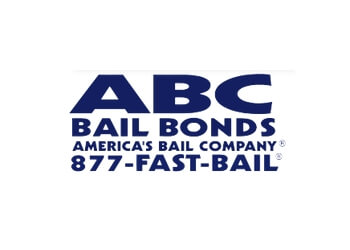 They offer bail assistance in Jersey on a 24/7/365 basis, so whether you need a bail bond in the middle of the night, the middle of the day, or over the weekend, they have you covered. They understand the local bail bonds process and do what it takes to get arrested individuals released as quickly as possible. Their team of Jersey City bail bonds professionals is always standing by to help you with your bail bond requirements. ABC Bail Bonds can offer bail bonds and assist in virtually all 50 states through its nationwide posting network. They post bails in Municipal, District, Common Pleas, Superior, Federal & Immigration Courts. They also provide a variety of payment choices, including credit cards and cash, making it a lot easier to come up with the money you need to get your loved one out of jail fast.
Immigration

Bond Hearings

Signature

DUI and DWI

Domestic and Weapons Violence

Appeal

Arrest Warrant Assist

Traffic Tickets

Assault Bail

Cash

Surety

Drug Charge

Misdemeanor & Felony Bonds
My experience with ABC has been a very positive one. There is always someone around to help you out and answer your questions; they helped a lot when I was feeling cornered and didn't have the money. I've gotten some good advice from them in the past that has saved me from having to attend another court date. I recommend giving them a call if youre in trouble!
ABC Bail Bonds has been in the bail business for over ten years and they have multiple offices throuout New Jersey and Pennsylvania that offer very helpful insight into the bail system. Once you provide the details (and other factors) about the bail you are trying to post, they will calculate the best way for you to go about paying for it. It's really quite simple, but does depend a lot on your circumstances.
Very courteous to me over the phone and I didn't have to wait long at all to reach a real person. I would recommend their services.
Nearby Bail Bonds in Jersey City: