Patricia E Fox
Patricia E. Patricia E Fox is one of the Three Best Rated® Criminal Defense Lawyers in Sunnyvale, CA.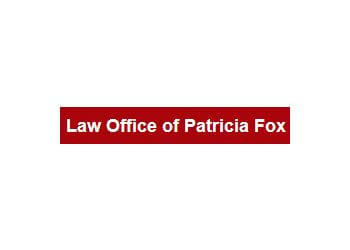 Fox is a highly experienced criminal defense attorney based in Sunnyvale, CA. She was admitted to the California bar in 1988, and since then, she has been providing exceptional legal representation to clients in various aspects of criminal defense. Notably, she also represents life term inmates and parolees in front of the California Board of Parole Hearings. With her abundant confidence, extensive knowledge, and valuable information, Patricia E. Fox is well-equipped to assist you in overcoming challenging legal situations. Whether you need defense representation or assistance with parole hearings, she is dedicated to advocating for your rights and achieving the best possible outcomes. Feel free to reach out to Patricia E. Fox through a call or email to schedule your appointment and benefit from her expert legal guidance.
Theft

Hunting

Weapons and Juvenile Offenses

Drugs Crimes

Driving Under the Influence

Drivers License Suspensions

Felony & Misdemeanor Allegations
Patricia Fox Attorney at Law is truly a great attorney. She defended me in a situation where I was wrongfully jailed. Her composure, confidence, knowledge, and information were key in unlocking the jail cell and setting me rightfully home with my family and friends.
Ms. Patricia is a really good attorney who represents me in the traffic court. She is very professional, polite, and efficient in her manner. I would personally recommend her as your attorney and again, she is amazing.
I've met a few lawyers in my life but Patricia is the best
Nearby Criminal Defense Lawyers in Sunnyvale: