CROSSROADS PLANNING, LLC
Crossroads Planning, LLC is a Registered Investment Advisor in California. CROSSROADS PLANNING, LLC is one of the Three Best Rated® Financial Services in Orange, CA.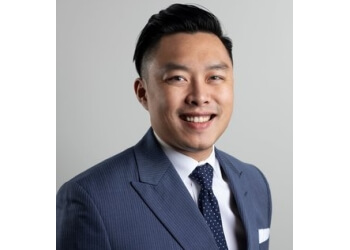 Their team is energetic, flexible, and open-minded, ready to work hard for their clients. They aspire to help their clients lower their tax liability and optimize their finances through innovative and creative financial planning. They desire to establish a long-lasting relationship with every client that can be passed on from one generation to the next. They strive to build a strong foundation with every client and provide the best possible solution. They use multiple tax strategies and planning to maximize their client's needs while minimizing their exposure to tax liabilities. They work to achieve the desired levels of both taxable and non-taxable income to accomplish each goal. Their firm believes in sentiment, and they are proud to rub shoulders with a variety of partners who are committed to the success of the financial planning industry. Contact them to schedule a meeting.
Financial Planning

Portfolio Analysis

Tax Planning

Investment and Money Management

Retirement Account

Profit Sharing and Money Purchase Plans

Tax Preparation & Estate Planning
I was referred to Tony Chan by my real estate agent and it was the best referral ever! Tony took my husband and I on a spontaneous appointment before closing time and he was in no rush to leave. My husband and I have been using my prior accountant ever since I got my first job at 16 and recently he has been falling out. I remember when he used to help my whole family and we got great tax refunds each year... but in the last few years we have been realizing that he has been agitated whenever my husband or I had any questions and our tax refunds seemed off and we were getting less and less. With Tony Chan he answered all of our questions with patience and explained to us every little detail. All in all my husband and I left very happy and blessed. I will be referring my mother and mother-in-law to him as he shows his professionalism and knowledge tthrough his work. The facility is also beautiful, modern and clean. All around happy with his services...he is also licensed in finances which is a plus!
My husband and I have been going to Tony for the last few years for our taxes. Tony makes the tax process super easy. You can upload your paperwork onto a secure portal to save you a trip. You pay a little more and get more professionalism and a better tax return so it's a win win. Overall, I highly recommend Tony. I highly recommend!
Tony is great! He is fee based, so there is no attempt to sell you anything. He's willing to take the time and explain everything to you if you have any questions. Definitely in it for his customers and not just about money. Even took the time to talk to me about processes I can take to get into the field. All around great service.
Mon-Fri: 8am - 5pm
Sat & Sun: Closed
Nearby Financial Services in Orange: