Adam Springer - KRIVITZKY, SPRINGER & FELDMAN
Adam Springer is the Managing Partner of Krivitzky, Springer & Feldman. Adam Springer - KRIVITZKY, SPRINGER & FELDMAN is one of the Three Best Rated® Medical Malpractice Lawyers in Jersey City, NJ.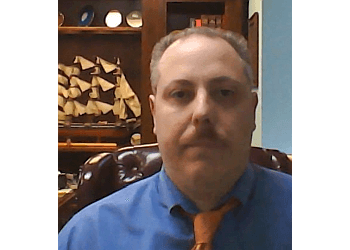 Adam has focused on civil cases for over 20 years and fighting for injured people, whether it is a big case or small. Adam Springer completed his B.A. at Columbia University, New York, New York, in 1991 and Completed his Juris doctorate at Fordham University School of Law, New York, New York, in 1994. Then Adam Springer has Admitted to a bar in New Jersey in 1994 and in the U.S. District Court District of New Jersey in the same year. He is working on getting full coverage for all of his wounded customers. Adam strives to pay special attention to the needs of his customers. Krivitzky, Springer & Feldman has advocated for the victims of accidents and injured workers for over 40 years. Their injury attorneys have proven success stories. They have obtained $150 million in personal injury lawsuits for injured people. Their attorneys will help you find justice and get total compensation if you've been hurt or lost a loved one due to wrongdoing by someone else. Krivitzky, Springer & Feldman offers evening and weekend appointments and home or hospital visits throughout Northern New Jersey. Schedule a free consultation. Adam Springer is proficient in speaking English and French.
Birth injuries-related to medical negligence

Delayed diagnosis Misdiagnosis

Prescription errors

Failure to obtain informed consent

Failure to diagnose and treat serious infection

Surgical errors & Failure to obtain proper testing
Adam is a competent lawyer. Not only did he do a great job, he was very caring and made sure I understood all aspects of my case. Adam made sure that he and his staff were always available for me. Adam is a winner and has a never give up attitude. I would highly recommend Adam to anyone searching for an attorney.
From the first consultation to winning my case Adam Springer and his staff were great. I never felt rushed and they addressed all my concerns every step of the way. I would definitely recommend them to anyone needing a good lawyer!!!!
They are awesome I have nothing negative about my legal process using Mr Krivitzky and Mr Springer. I was walked through a process and kept abreast of all happenings. They did an amazing job and made me feel like I was the only thing they were doing. We settled for the max and I really appreciate them for all there hard work and support. I highly recommend them to anyone that is looking for help.
Mon-Fri: 9am - 5pm
Sat & Sun: Closed
Nearby Medical Malpractice Lawyers in Jersey City: