Shadow Company Investigations
Shadow Company Investigations is an insured and licensed private investigations and security firm operating in Missouri. Shadow Company Investigations is one of the Three Best Rated® Private Investigation Service in St Louis, MO.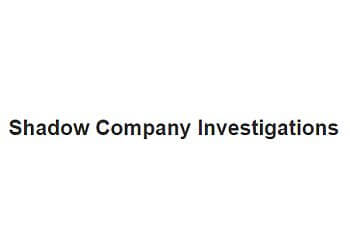 Their expertise lies in offering investigative services related to family law, particularly in matters of child custody, infidelity, and marital investigations. With a team of professional investigators, they excel in conducting surveillance investigations for cases involving cheating spouses, child custody disputes, and divorces. They also provide services such as GPS tracking, background checks, and locating individuals and hidden assets. Utilizing a modernized approach, they ensure a prompt and seamless experience for their customers throughout the investigation process. Employing advanced surveillance equipment and techniques, they gather court-admissible evidence to support your legal case. Their assistance extends to locating missing persons, reuniting with adopted children, or finding estranged family members. Feel free to reach out to them for a complimentary consultation with their knowledgeable experts.
Alimony Cases

Hidden Assets

Intellectual Property Theft

Patent

Copyright Infringement

Social Media

Crime Scene

Insurance

Corporate Fraud

Sabotage and Espionage Investigations

Digital Forensics

Embezzlement

Child Custody

Cheating Spouse

Divorce

Surveillance

Safety Welfare

Activity and Background Checks

Gps Tracking

Bug Sweeps

Sextortion Investigator

Process Server

Skip Tracing

Business Investigation and Asset Investigation

Stolen or Lost Pets

School

Due Diligence

Slander

Libel

Defamation

Active Shooter & Corporate Security
The private investigator got exactly what we needed. We hired him for a surveillance job and he was very attentive in getting the information we needed quickly and accurately. He was very affordable and answered all of our questions. I would highly recommend him to anyone needing a private investigator! He will get the job done!
I retained Shadow Company Investigations to perform background investigations for the potential hiring of contractors. This saved us from having problems with prospective employees. We do contracting for critical infrastructure sites, and the information we received was accurate, reliable, quickly accessed, and extensive. Thanks for getting us taken care of as quick as you did, and I recommend this company
This company is great! The investigator was really patient and gave me plenty of options to help with my situation. I'd recommend him!
Nearby Private Investigation Service in St Louis: