Lauren E. Jackson - Law Offices of Lauren E. Jackson
Lauren E. Lauren E. Jackson - Law Offices of Lauren E. Jackson is one of the Three Best Rated® Real Estate Lawyers in Elgin, IL.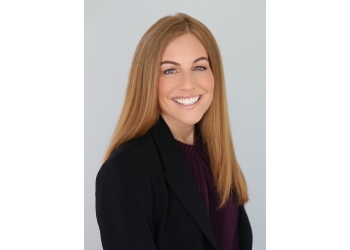 Jackson owns and operates the Law Offices of Lauren E. Jackson, where she practices law. She earned her Juris Doctor degree from Northern Illinois University College of Law and was licensed to practice law in Illinois in 2003. Lauren is a member of the Kane County Bar Association, Wealth Counsel, and Fox Valley Estate Planning Council. Her practice is concentrated on real estate, estate planning, probate, and business succession planning. Lauren is well-known for her empathetic and approachable manner, and she has established an excellent reputation throughout Northern Illinois. Lauren represents clients in the purchase, sale, and leasing of residential and commercial real estate properties. If you're purchasing your first home or buying commercial property, the Law Offices of Lauren E. Jackson in St. Charles and Elgin, Illinois, are here to provide you with legal guidance and advice every step of the way.
Short Sales

Buying a Home

For Sale by Owner

Review Your Contract

Mortgage

Negotiations

Drafting of All Necessary Documents

Purchasing a Commercial Property

Residential and Commercial Transactions

Title Insurance

Purchase Agreement (Contract)

Lease Agreements

Real Estate Closing

Estate Planning & Probate
Lauren helped make the sale of our house one of the easiest legal transactions I've ever experienced. She kept us informed throughout every step, made sure we had everything in order, copied us on all correspondence related to the sale of our house, answered our questions promptly, and as a result, our closing was stress-free and fun. Thanks to Lauren for making her part of our transition to retirement and our move out of state a pleasure.
Lauren was amazing and so helpful! As a first time home buyer I had a ton of questions and she was able to make the entire process as smooth as possible.
Lauren gave us great service with personal outreach and advice that you wouldn't get with bigger firms.
Mon-Fri: 9am - 5pm
Sat & Sun: Closed
Nearby Real Estate Lawyers in Elgin: