Joe Payne Photography
Joe Payne Photography is a dynamic wedding photography studio led by the innovative photographer Joe. Joe Payne Photography is one of the Three Best Rated® Wedding Photographers in Raleigh, NC.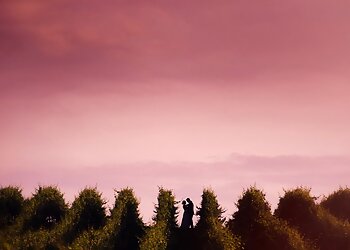 Renowned as one of the industry's top wedding photographers, Joe specializes in a compelling blend of documentary-style photojournalism and fine art portraiture. Through his keen eye and artistic approach, he skillfully captures authentic moments that unfold naturally, resulting in striking and emotive imagery. With a commitment to preserving the essence of your wedding day, Joe collaborates with couples to create a visual narrative that reflects their unique personalities. Together, they craft a collection of timeless images that tell the story of your special event. By focusing on genuine moments and genuine emotions, Joe and his team are dedicated to capturing the true essence and significance of your wedding day. At Joe Payne Photography, LLC, the journey begins with a complimentary consultation, providing an opportunity to discuss your vision, preferences, and expectations. This initial meeting allows you to connect with Joe and gain insight into his approach, ensuring a comfortable and collaborative experience throughout the process. Joe Payne Photography is more than just a wedding photography studio; it is a gateway to capturing the artistry and essence of your cherished moments, resulting in captivating and meaningful images that will be treasured for years to come.
Contemporary

Engagement

Modern

Couple

Groom

Party

Kids

City Hall

Outdoor

Maternity

Duke Chapel & Bridal Photography
One of the best decisions we made for our wedding was having Joe as our photographer! He kept the energy high and had us and our guests smiling the whole time. No matter how hectic the day felt, Joe was incredibly flexible and easy going. Second shooter James was also amazing to work with. His pictures are truly art and we are so grateful for the memories he captured. Cannot recommend him enough!!
Shooting with Joe is an incredible experience. My wife and I hired Joe for our wedding and the results from his work left us speechless. He thoughtfully captured every moment which has allowed us to relive the best pieces of our big day over and over again. His photography is world class, and he is a joy to work with. His positive attitude and natural charisma allowed my wife and I to totally and naturally enjoy ourselves and it shows in our wedding photos. Without a doubt, a 10/10 experience. Thank you Joe!!
Joe is by far the best photographer! If you are thinking of a wedding photographer you will not regret choosing Joe. I had my wedding at the Duke Gardens and my first look at the Duke Chapel and the photos are absolutely stunning. If you are looking for a sign to pick Joe Payne this is it!
Wedding Coverage Starts at $4,995
Nearby Wedding Photographers in Raleigh: