By Invitation Only
By Invitation Only is a company that specializes in elegant wedding planning services in the Columbia region, with a focus on unique design work and ideas. By Invitation Only is one of the Three Best Rated® Wedding Planners in Columbia, SC.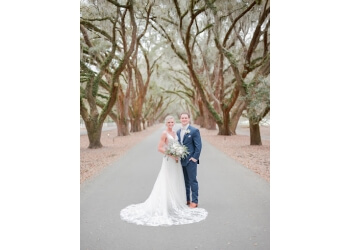 Melanie Murphy is the founder and lead planner with over 15 years of experience. The company has a team of experienced and skilled staff dedicated to bringing clients' dreams to life. They can handle every aspect of the event, ensuring that every element and activity is coordinated seamlessly to create a one-of-a-kind celebration. Whether it's a small and intimate ceremony or an extravagant reception, their team can help make your dream wedding a reality. By Invitation Only offers personalized packages tailored to meet the specific needs of each couple and provide a free consultation to discuss the details of the wedding. Contact them today to create a customized package for your special day.
Anniversaries

Baby Showers

Birthdays

Bridal Showers

Engagement Parties

Graduations

Corporate Events

Debutante Balls

Holiday Parties

Ceremonies

Proms

Vendor Referrals

Invitation Selection

Reception

Logistics

Venue Selection & Wedding Stationery & Sweet 16s Planning
Melanie Murphy and her team are nothing short of amazing! We talked to several wedding planners in the South Carolina area and choosing her was BY FAR the best decision we made in the wedding planning process. We originally chose her because of her gorgeous wedding designs; but holy cow I would have lost my mind without her. You never think disasterous things, like a huge rainstorm on your outside wedding, are going to happen until they do...and youre stuck and dont know what to do. But Melanie handled everything so I didnt have to worry. There arent words to explain how incredible her and her team are. They made planning easy, helped with last minute changes, had amazing suggestions, flawlessly set up and tore down our STUNNING wedding setup, and made sure I didnt worry about a thing on my wedding day. And when I say she pays for herself Im not talking figuratively, she has a whole selection of decor and supplies that she generously opens up to her clients. Melanie went over and above to make our Indian wedding ceremony, rehearsal dinner and wedding were absolutely perfect. Not to mention she's just a fun person to be around; I was genuinely sad when our time planning the wedding was over. Long story short, pick 'By Invitation Only' for your wedding!
Ashly is a DREAM to work with. I could not ask for more when it came to a wedding planner. She is an absolute professional who had every single duck in a row and then the duck's ducks in a row. We had months of working together and there were so many times where planning would get stressful and Ashly would tell me she'd already taken care of it or that that was something I didn't need to worry about. I didn't have to worry about a SINGLE thing the day of the wedding besides showing up, saying the correct vows, and having an amazing time. She has an amazing talent of keeping the day on track without putting pressure on the bride. If you're getting married this is the person you want at your side…
My husband and I got married at the end of June 2021. We had to post pone our November 2020 wedding and since we were able to save some extra money we decided to hire a month of coordinator. It was truly the best decision we made hiring this company to work with us! We worked with Ashly and she was an absolute DREAM! Extremely professional and from the moment we spoke with her you can tell how experienced she is in this field. She kept great communication prior to the month of and then was beyond helpful the entire month of June and our actual wedding day. I cannot recommend this company enough, as a couple they helped us plan and enjoy everything we had planned the day of. Ashly truly made our wedding day the best day because there was nothing to worry about!
Nearby Wedding Planners in Columbia: