Essential Accounting Consultants
Essential Accounting Consultants is a global accounting firm that has provided unparalleled financial solutions to over 1,000 individuals, small businesses, and corporations. Essential Accounting Consultants is one of the Three Best Rated® Accounting Firms in Cleveland, OH.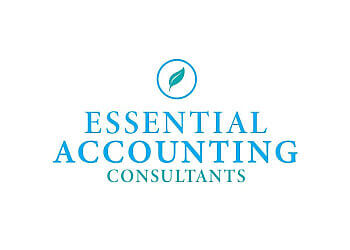 Delivering a comprehensive approach to finance, the firm's services include financial auditing, bookkeeping, business consulting, expat tax consulting, expat real estate consulting, business tax preparation, and individual tax preparation. The firm's highly trusted experts are keen on rendering personalized solutions that fit each client's unique financial needs while bringing their expertise to the forefront of the business. Robin Boyd got certified in WBE and MBE. Whether it is maximizing your businesses bottom line, preparing your family taxes, or helping you keep track of where your money is coming from and going; Essential Accounting Consultants has you covered. They are Featured in Forbes, Fortune and Entrepreneur Magazines. You can contact them today for a consultation.
LLCs/LLPs

Payroll Processing

Trusts

Estates

Individuals

Taxes Preparation (Current and Prior Year)

Business Setup

Audit Assistance

Bookkeeping

Corporations

Financial Statement

Strategic Tax Planning

Audit

Gifts

Not-for-Profit Organizations

Evaluation & Partnerships
I started using Essential Accounting services a couple years ago. They are great and very professional. Robin keep open lines of communication. She knows her stuff when it comes to your business and personal taxes, ways to save you money, tax benefits, etc. Very professional and on point!
Essential Accounting is a pleasure to work with! Answers all of our questions in a timely manner no matter the time of day. Perfect accounting firm for our business. Highly recommend them!
Proud client who receives the BEST services and assistance every year!! Thank you Essential Accounting Consultants!!! You rock!!!
Clutch Top Accounting Firms - 2021
Mon-Fri: 9am - 5pm
Sat: 9am - 1pm
Sun: Closed
Other Accounting Firms in Cleveland: