Laskey Costello, LLC
Laskey Costello, LLC is an esteemed accounting firm that excels in analyzing industry operations to identify any gaps in your processes. Laskey Costello, LLC is one of the Three Best Rated® Accounting Firms in Cleveland, OH.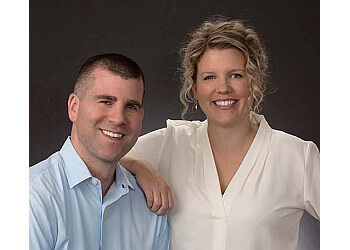 They offer a comprehensive range of accounting services to numerous small and mid-size companies, government agencies, and nonprofit organizations. The team at Laskey Costello, LLC evaluates the financial implications of any significant decision you may consider for your company, ensuring that you make well-informed choices. They also provide assistance with estate and personal tax planning to help you achieve your financial goals. With a deep commitment to the development and prosperity of the city of Lakewood, they are dedicated to supporting its growth for years to come. With their hands-on experience, Laskey Costello is well-equipped to meet your accounting needs and provide you with expert guidance and direction. Conveniently located just 7 miles away from downtown Cleveland, they offer a free, no-obligation consultation to discuss your requirements.
Accounting

Business and Professional Service

Quickbooks

Payroll Services

Taxes and Financial Statements Preparation

Nonprofit Organizations

Estate Tax Planning

Review and Compilation & Management Advising
I have worked with Cindy Costello for over 5 years now. When I started my first business I was looking for an accountant who could help me with all my legal questions. I made an appointment with Cindy, and she was professional, knowledgeable easy to understand and on point. (this was important to me, as English is my second language!) I told her that I had been doing my taxes on my own for a while, and she encouraged me to keep doing so, instead of trying to sell me their services. She told me I could always reach out if I had additional questions. At the end of the appointment I asked what I owed her for her consultation, and she said that her information was free. She didn't charge me anything! I was so surprised she took the time out of her day to share valuable information for free! You do not get that a lot! Now, 5 years later I still reach out to her every once in a while when I have legal questions, and she always responds within 24 hours. I am so glad I found her, as she has made my life much easier over the years! Thanks!
My husband and I have worked with Laskey Costello for about five years now and they are excellent. Everyone that works there is so helpful and nice. Anytime I have a concern or question someone knowledgeable and kind is quick to help. Will, does a lot of our taxes and some other things for us and he is always available and helpful. Their response time is always fast. I highly recommend them and can't be more appreciative of their services.
I'm very happy I decided to start using this CPA. The location is very comfortable and easy to access, and even has its own parking. I had a consultation free of charge that helped me understand where I was at with my taxes, and I will definitely continue to come here for tax prep as long as I am in Cleveland.
Mon-Thu: 8am - 4pm
Fri: 8am - 12pm
Sat & Sun: Closed
Other Accounting Firms in Cleveland: