Newman & Company, CPAs
Newman & Company, CPAs is a comprehensive accounting firm that has been providing comprehensive and personalized services to help their clients achieve their goals in an ever-changing business and regulatory environment. Newman & Company, CPAs is one of the Three Best Rated® Accounting Firms in Cleveland, OH.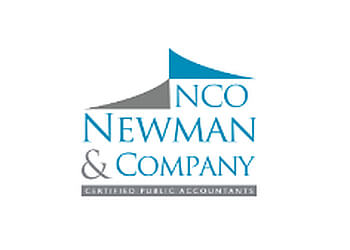 They are dedicated to fostering an atmosphere of mutual respect and support to create a productive and fulfilling work environment. The firm offers a wide range of services to individuals and partnerships in various industries, and they strive to meet each client's unique requirements when it comes to planning. Their team guides you through effective decision-making processes, including insurance, asset allocation, property evaluation monitoring, and market succession planning. Whether they are working with start-ups or established businesses, they rely on detailed and insightful financial information to ensure profitability and take advantage of innovative opportunities.
Audits

Reviews

Compilations

Cash Flow and Budgeting Analysis

Debt and Finance Advising

Estate and Trust Planning and Tax Preparation

Financial Projections and Forecasts

Litigation Support and Forensic Accounting

Tax Management

Payroll

QuickBooks

Bookkeeping/Write-up

IRS Representation

Mergers

Acquisitions & Sales
Newman and Company CPA's are wonderful. They understand complex, multiple state taxes. They found tax advantages others missed and they filed amendments for past taxes which were incorrect and recovered money for us. Their advice is spot on. They helped my husband and me keep more of our income.
Newman and Company, CPAs have been my accountant and business adviser since 1991. They helped me when I started my business and have guided me through many years of decisions and tax matters. I use them as a board of advisers for my most important decisions.
The vast knowledge of tax law that Steven has is mind blowing. He and his staff are up on all the current changes and can really help you with any tax issue that comes your way. I refer everyone who asks me for advice to Newman & Company CPA.
Mon-Fri: 8am - 5pm
Sat & Sun: Closed
Other Accounting Firms in Cleveland: