The Small Business Guru
The Small Business Guru is an all-inclusive advertising agency located in Salem, OR. The Small Business Guru is one of the Three Best Rated® Advertising Agencies in Salem, OR.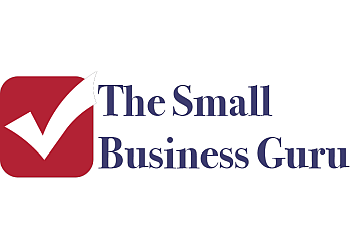 Under the leadership of Melody Campbell, they bring 18 years of experience in helping clients drive website traffic, capture leads, and convert them into sales. Their primary objective is to establish their clients' brands as the leading businesses in their respective niches. With their expertise, The Small Business Guru guarantees a minimum of 5 new keyword rankings from relevant search phrases, enhancing the visibility of your website in search results. They excel in various areas, including e-commerce websites, digital referral marketing, search engine optimization, and citation management. Elevate your small business to new heights with the comprehensive services offered by The Small Business Guru. Contact them today to discuss your goals and witness the positive impact they can make on your business's growth and success.
Paid Advertising and Search Engine Optimization (SEO)

Reputation Management

Website Development

Social Media & Email Marketing
I highly recommend Melody, she was a great help! She's very knowledgeable, creative, patient, affordable and always was good with keeping in contact with me. She was able to design my website in a good manner of time. I also learned alot from her knowledgable, she taught me good information for a new business boutique owner.
Melody is so incredibly knowledgeable about Internet Marketing. She provides expert advice with a cheery disposition, making it all easy to follow and understand. I cannot say enough how much appreciate her time!
I so appreciate Melody's expertise and wisdom. Social media can be quite confusing and she has helped greatly in that area of my business. Thank you, Melody!
Mon-Fri: 9am - 5pm
Sat & Sun: Closed
Other Advertising Agencies in Salem: