Turn The Page Oregon
Turn The Page Oregon is an advertising agency based in Salem, Oregon. Turn The Page Oregon is one of the Three Best Rated® Advertising Agencies in Salem, OR.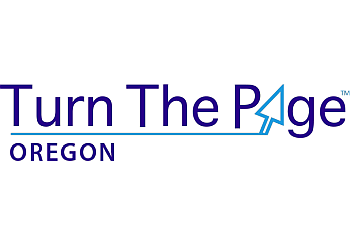 Led by Managing Director Seth Musgrove, their team specializes in online marketing and is composed of a creative and diverse group of marketing enthusiasts who are driven by their passion for delivering results. Proudly serving Oregon clients, Turn The Page Oregon offers a range of business marketing services that can take your business to the next level. With their wealth of experience, they have the expertise to help you achieve your goals. In addition, their team excels in social media marketing, leveraging platforms to put your brand in front of potential customers in a compelling and engaging way. By utilizing their expertise in social media marketing, they can help you build strong connections with your target audience. Trust Turn The Page Oregon to provide you with "freaky good" results. Contact them today and take advantage of their expertise to drive your business forward.
Search Engine Optimization (SEO)

PPC

Facebook Marketing

YouTube Advertising

Branding & E-Commerce
Seth and his team are experts at helping businesses improve their bottom line by effective use of Google and other social media. He really takes the time to listen and learn more about your business, and its future direction. Awesome people here!
I have had the pleasure of working with Seth and the Turn the Page team as the Director of Marketing for a local company here in Salem, OR. Although I am no longer in that role, I wanted to make sure everyone knew how amazing their team is. They are very hard working, understand to unusual circumstances, flexible, and really know their stuff. The company I was working for saw year over year growth in all of their KPI's and that was because of the work that TTP-Oregon did. I appreciate all of your hard work, and thank you for everything!
Mon-Fri: 8am - 5:30pm
Sat & Sun: Closed
Other Advertising Agencies in Salem: