Jennifer N. Weil, Esq.
Jennifer N. Jennifer N. Weil, Esq. is one of the Three Best Rated® Bankruptcy Lawyers in Jersey City, NJ.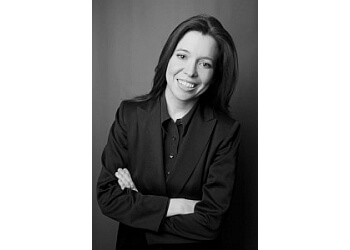 Weil, Esq. is one of the leading bankruptcy attorneys in New Jersey. She completed her Juris Doctorate at the University of Arkansas at Little Rock, William H. Bowen School of Law, in 1988. Her goal is to assist people in paying off their debt and moving on with their life. Jennifer has helped clients with their financial issues. In northern New Jersey, she practices bankruptcy and consumer law. Jenifer helps people with their debts and advice them on whether filing for bankruptcy will be effective or not. She manages issues with debt, such as credit card and student loan debt, as well as debt collection harassment. Her most interesting bankruptcy-related services are her consumer bankruptcy law practices and the filing of mainly Chapter 7 bankruptcies. Jennifer personally offers the follow-through required to put your decision into action. An initial free consultation is available in which they discuss about your financial issues.
Chapter 7

Chapter 13

Bankruptcy

Student Loan Debt

Liquid Assets

Indebtedness

Adversary Proceeding

Tax-Free Benefits for Veterans and Medicaid Planning

Debt Settlement & Litigation
Absolutely amazing lawyer and kind which was a definite plus. I had gotten into a financial hardship due to my student loans and Jennifer helped me step by step in my bankruptcy filing. She was always there when I had a question or just needed some kind words. I would highly recommend her to anyone who has to file for bankruptcy as she is attentive and on top of your case. Wonderful woman to work with and very smart. I'm very grateful for all the work she has done for me.
Ms. Weil handled my Chapter 7 Bankruptcy. Ms. Weil handled it in a diligent, knowledgeable and thorough fashion. She reviewed my case and advised me of my best option(s). She told me what to expect and how to respond to any inquiries of my financial situation. I highly recommend Ms. Weil.
Jennifer went above & beyond to get my case done successfully. She is really trust-worthy attorney. She saves no efforts to catch every detail needed to do the job. She is the most professional and respectful lawyer I've ever dealt with. Ms. Jennifer, Thank you.
Mon-Fri: 9am - 6pm
Sat & Sun: Closed
Nearby Bankruptcy Lawyers in Jersey City: