Lance Loewenstein - LANCE LOEWENSTEIN ATTORNEY AT LAW PC
Lance Loewenstein is the esteemed founding lawyer of the Lance Loewenstein Attorney At Law PC law firm. Lance Loewenstein - LANCE LOEWENSTEIN ATTORNEY AT LAW PC is one of the Three Best Rated® Business Lawyers in Kansas City, MO.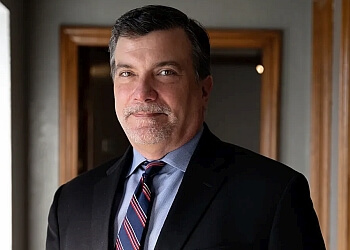 Holding licenses to practice law in Kansas and Missouri, Lance is well-equipped to serve diverse clients, from large corporations to individual entrepreneurs. His unwavering commitment is to provide personalized attention and expert guidance to each client, ensuring their success. Lance is a highly skilled and experienced real estate and business law attorney. With an exceptional track record of delivering excellent legal representation, he has earned a stellar reputation among clients throughout the Kansas City Metro area. Lance's comprehensive understanding of real estate and business law complexities enables him to assist numerous individuals and companies in accomplishing their legal objectives. Reach out to The Law Offices of Lance Loewenstein, P.C. today to schedule a complimentary consultation with Lance. Please take this opportunity to learn more about how he can assist you in realizing your real estate and business goals.
Business Startup and Organization

Landlord-Tenant Law

Home Owners Associations

Contracts

Employment Law

Non-Profit Organizations

Real Estate Tax Incentives & Collections
Lance has been great to work with - first as a consumer and then as a business owner. He's been straightforward with us, easy to communicate with, and has been more than fair when billing his time working with us.
I worked with Zachary Cohen in the Lowenstein office. He made the settlement process efficient and timely. He and his office were always friendly and professional. I am very happy to recommend him!
Zach Cohen really helped me get this case settled against the property management company on our rental home.
Mon-Fri: 9am - 5pm
Sat & Sun: Closed
Other Business Lawyers in Kansas City: