Dr. Max J Pohl, DC - BALANCE CHIROPRACTIC
Dr. Max J Pohl, DC - BALANCE CHIROPRACTIC is one of the Three Best Rated® Chiropractors in Colorado Springs, CO.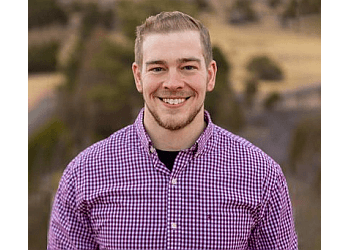 Dr. Max J Pohl, the esteemed chiropractor at Balance Chiropractic in Colorado Springs, plays a vital role in the foundation of the practice. With a Doctor of Chiropractic degree from Palmer College of Chiropractic, Dr. Max possesses the knowledge and skills to address a wide range of health conditions in patients of all ages. At Balance Chiropractic, Dr. Max takes a comprehensive approach to tackle health concerns related to the spine and nerve system. His commitment to providing solutions without relying on popping, twisting, or cracking techniques sets him apart. Instead, he utilizes cutting-edge diagnostic tools to identify the underlying source of the problem accurately. Balance Chiropractic distinguishes itself as an unconventional health center with a primary focus on foundational correction. Dr. Max and his team aim to address the root cause of health issues and restore balance to the body. By emphasizing foundational correction, they help patients achieve optimal health and wellness. To explore how Balance Chiropractic can assist you on your health journey, reach out to schedule a complimentary consultation. Dr. Max J Pohl and his dedicated team are ready to provide personalized and effective care tailored to your specific needs.
Neck and Chronic Back Pain

Dizziness

Post-Concussion Syndrome

Headaches

Migraines

Muscle Spasms and Pain

Anxiety

TMJ

Spinal Degeneration

Dysautonmia

Neurodegenerative Disorders

Sciatica

Fibromyalgia

Trigeminal Neuralgia

Multiple Sclerosis

Canal Stenosis

Fatigue

Disc Bulge

Herniation

Thoracic Outlet

Sinus Conditions & Insomnia
Everyone at Balance Chiropractic has been fantastic. Dr. Pohl listens, and answers my questions. He is truly interested in helping me resolve my health issues and makes me feel comfortable and confident. He is a true blessing. Thank you all.
We dealt with Dr. Max Pohl and he was awesome! We were not just his clients, he was genuinely interested in our lives and how he could help us live a better quality of life! The entire team was attentive and thorough, warm and friendly, open and genuine! We loved it! Can't wait to see them this week!
I'm very glad I started this journey with balance chiropractic for many reasons. The pain on my back before was horrible if I sat for too long without a back rest. The pain on my back has improved a lot since starting this journey. This experience has been amazing. Thank you to everyone at Blanche chiropractic for everything!
Mon,Wed & Thu: 8am - 11am|3pm - 6pm
Tue: 2pm - 6pm
Fri-Sun: Closed
Nearby Chiropractors in Colorado Springs: