Maicol Headshots
Maicol Headshots is a well-known photography company in West Palm Beach, FL. Maicol Headshots is one of the Three Best Rated® Commercial Photographers in West Palm Beach, FL.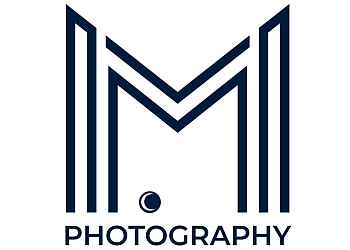 It is located between the Palm Beach County Convention Center and Grandview Market Place. The company has skilled photographers to provide unique and memorable photographs. They are focused on the person's face, exhibiting confidence from the eyes and approachability, which comes from the mouth. Their team will work with every team member to get them the right look. Their team specializes in professional headshot services. Whether you need Headshots, Portraits, or Branding, think Maicol Headshots. Performers also use them to promote their work and skills on websites, social media profiles, and other professional contexts. You can also book an appointment via their website.
Headshots

Portraits

Business

Vanity Fair Style Shoots

Branding Sessions

Food & Commercial Photography
So happy I found Maicol! His light is fantastic! We were able to make outfit changes quickly which offered me lots of different choices as his ease to work with made the photos come out unexpectedly perfect! He had my favorites to me a few days after shooting with natural retouching which I definitely appreciated. I've worked with a lot of photographers worldwide so I can be opinionated... and I wrote all that to really say that I highly recommend Maicol as he knows what he's doing!
Maicol is absolutely amazing!! He does such a good job. He makes sure to take care of his clients. He took the time to adjust me for headshots, made sure I was comfortable, and even provided recommendations on some of the best poses and gives his honest opinion on pictures. Definitely not a guy who will take a picture and not care. I recommend him to anyone.
I had an amazing experience with Maicol for the headshot. He made me feel comfortable and relaxed. He got so many amazing shots it was hard to decide which ones to keep, I would have loved to have them all! He is truly a professional at what he does.
Studio Session Per Image Starts from $85
Studio Session Starts from $195
Per Selected Image Starts from $85 with Retouching and Delivered in Hi-Resolution
Mon-Fri: 5pm - 9pm
Sat & Sun: 11am - 7pm
Nearby Commercial Photographers in West Palm Beach: