D. Sonny Walter - D. Sonny Walter, Attorney At Law
D. D. Sonny Walter - D. Sonny Walter, Attorney At Law is one of the Three Best Rated® Criminal Defense Lawyers in Sioux Falls, SD.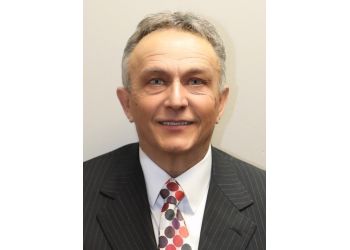 Sonny Walter is an unwavering criminal defense attorney based in Sioux Falls, SD. With a notable track record, he has successfully handled numerous misdemeanor and felony trials throughout his career. Sonny held the record for the most jury trial victories at the Minnehaha County Public Defender's Office until 2006. In 1996, he established his private practice, focusing primarily on criminal defense matters. At D. Sonny Walter, Attorney At Law, clients can expect a dedicated lawyer who is unafraid to take cases to court. With their extensive experience, the team has encountered a wide range of situations and is well-equipped to handle any challenge. Their attorneys provide thorough insights into the strengths and weaknesses of each case. To schedule a meeting, contact D. Sonny Walter, Attorney At Law.
Homicide

Murder

Kidnapping

Simple Assault Domestic Violence

Vehicular Battery

False Impersonation

Reckless Discharge of Firearm

Possession of a Stolen Vehicle

Manslaughter

Petty and Grand Theft

Mail Fraud

Robbery

Violation of Protection Order

Aggravated Assault

Conspiracy

Solicitation & Drug Crimes
Sonny is a straightforward, no-nonsense kinda lawyer. He won't lie to you or not return your call if he isn't able to deliver good news. He really works for his client and follows through with what he says he'll do. I would definitely use his services again and would recommend him to anyone seeking legal counsel.
He's honest and to the point. He was also very responsive and gets things done. He knows how to explain anything to you if you haven't ever been in trouble to a way of how to understand it! I would highly recommend Sonny.
Sonny is a great lawyer. He is a straight to point type of person. He will tell you all the options available, and which one is the best for you going forward. If you have any questions or don't understand anything, he has the knowledge and experience to answer any question and put any doubts to rest. Thank you for being the best criminal defense attorney in the Sioux Falls area.
Mon-Fri: 8am - 5pm
Sat & Sun: Closed
Nearby Criminal Defense Lawyers in Sioux Falls: