Edward Angel - ANGEL LAW, PROF. L.L.C.
Edward Angel, an accomplished and well-informed criminal defense attorney in Sioux Falls, SD, brings a wealth of experience to his practice. Edward Angel - ANGEL LAW, PROF. L.L.C. is one of the Three Best Rated® Criminal Defense Lawyers in Sioux Falls, SD.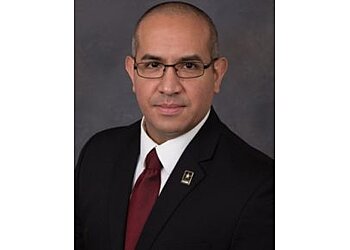 With a diverse portfolio encompassing thousands of criminal cases, ranging from minor traffic offenses to DUI charges, Edward possesses extensive knowledge of trial procedures and a keen understanding of the strengths and weaknesses of the prosecution's case. His expertise lies in identifying errors and loopholes that jurors may overlook, leveraging them to achieve favorable outcomes. Through his firm, Angel Law, Prof. L.L.C, Edward provides dedicated representation to his clients. His background in military intelligence and years of experience investigating cases on behalf of the State of South Dakota further enhance his ability to navigate complex legal situations. For a complimentary case evaluation, reach out to Angel Law, Prof. L.L.C.
Domestic Simple Assault

and Marijuana Possession to Aggravated Assault

Juvenile Delinquency

Felony Drug Offenses & Driving Under the Influence
I am so grateful and blessed to have Mr. Angel on my side representing me. He is such an intelligent, dedicated, thorough attorney. He explained every step to me in great detail. He was always available and able to answer any questions I had. It was obvious that he had my best interest at heart. He is very kind. During court, he was very professional and confident. I couldn't have asked for a better attorney or better outcome in my case. I would absolutely recommend him!
We pulled over South Dakota going to Minnesota to visit a friend with Cancer coming all the way from Colorado. We spent 30 hours in prison for possession and as a tourist in the US this really freaked me out...Edward is the best representation you can get...he got me from possible multiple felonies to a misdemeanor...He has the sincerity and compassion most lawyers should emulate. I cannot recommend him enough!
Very professional. Very informative and knowledgeable. We appreciated his honesty, his open communication, and his compassion. We never felt judged by him and he always seemed interested in our well-being as a family.
Mon-Fri: 8am - 4pm
Sat & Sun: Closed
Nearby Criminal Defense Lawyers in Sioux Falls: