RESOLUTE LAW FIRM, P.C.
Resolute Law Firm, P. RESOLUTE LAW FIRM, P.C. is one of the Three Best Rated® Criminal Defense Lawyers in Sioux Falls, SD.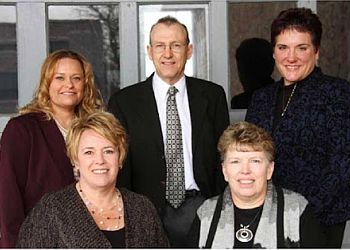 C., located in Sioux Falls, South Dakota, is deeply dedicated to safeguarding your rights, liberties, and interests in the face of life's most critical and urgent legal challenges. Drawing on a vast wealth of collective experience accumulated over several decades, their team is equipped with the knowledge and expertise needed to deliver effective representation. They are committed to delivering personalized attention, ensuring that you receive the care and support you deserve. Their unwavering determination to achieve favorable outcomes means they will fight tenaciously on your behalf. Regardless of the gravity of the criminal charges you are facing, Resolute Law Firm, P.C. guarantees to treat you with the utmost respect and dignity. Take the first step by contacting Resolute Law Firm, P.C. to schedule a complimentary initial consultation.
DWI/ DUI

Theft and Embezzlement

Vandalism

Drug Offenses

Assault Murder

Manslaughter

Juvenile Delinquency and Teen Offenses

Family Law

Divorce & Juvenile Defense
I used this law firm from a suggestion from a family friend. They had assigned Angel Runnels to my case. Angel made sure to explain everything extremely well to me and made sure I knew everything. She always responded promptly and when she didn't she made sure to update me as to why and got back to me as soon as she could. She was very detailed and gave be a sense of security all throughout. She was very kind yet still accountable and really pays attention to your voice and your case. I felt like the whole time she had my back and gave me a huge sense of relief. The lady that would always answer the phone before she would transfer me to Angel was very kind too! She made me feel very comfortable calling and reaching out and always reassured me that Angel would get back to me! I am extremely happy that I went with Angel and she was amazing to work with!
Melissa Fiksdal and her team are the best! She advocated for me and made me feel so comfortable during the process of my divorce. It was one of the hardest times in my life and she made it a little more bearable. She was always quick to respond and made sure I knew all the details of everything that was happening. If you are looking for someone with compassion and someone that truly loves helping people, then she is the lawyer for you!
This is the best, most professional, caring and compassionate group of lawyers I have ever had the privilege of working with. They are the best of the best.
Mon-Fri: 9am - 5pm
Sat & Sun: Closed
Nearby Criminal Defense Lawyers in Sioux Falls: