Michael Bryan, MD - Las Vegas Skin & Cancer Clinics
Michael Bryan, MD - Las Vegas Skin & Cancer Clinics is one of the Three Best Rated® Dermatologists in Henderson, NV.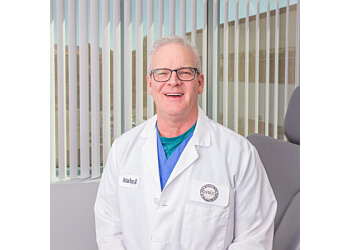 Dr. Michael Bryan has been a dedicated physician at the Las Vegas Skin & Cancer Clinics Seven Hills since 2005. He completed his undergraduate studies at Brigham Young University and pursued his medical education at the Uniformed Services University in Bethesda, Maryland. With expertise in dermatology, Dr. Michael Bryan adeptly diagnoses and treats a wide range of skin issues, from inflammatory skin conditions to skin cancer. Passionate about promoting skin health, Dr. Michael Bryan prioritizes the well-being of his patients and treats them with the utmost respect and courtesy. Las Vegas Skin & Cancer Clinics offers comprehensive dermatology care to the valley community, ensuring patients receive top-quality service. Dr. Michael Bryan's approach to patient care centers on respect and dignity as he endeavors to facilitate their speedy recovery. To schedule an appointment, do not hesitate to contact Las Vegas Skin & Cancer Clinics.
Acne

Scars

Sun Damage

Age Spot

Warts

Cryotherapy

Excisional Surgery

Dry Skin

Folliculitis

Foot Conditions

Allergies

Eczema

Dermatitis

Athlete's Foot

Basal Cell Carcinoma

Excessive Perspiration

Melasma

Excessive Sweating

Moles

Psoriasis

Rosacea

Skin Cancer Treatment

Squamous Cell Carcinoma

Hair Loss

Lipomas & Melanoma
This was an incredible experience and Dr. Bryan and Diana were absolutely the best. All procedures and follow ups were explained as well as written material to take home. It is always concerning when cancer is involved, but this was handled so professionally and with concern for the patient shows what a great organization we are working with. Thanks to everyone.
Saw Dr. BRYAN TODAY. Great experience. He communicated well. Right to the point. Good eye contact and I left feeling that I trust his knowledge.staff friendly and good patient service skills. Happy Holidays to Dr. Bryan and Staff. Thank you All.
Dr. Bryan and his assistant were both excellent. He has a very warm approach and listens to what your issues are, and takes the time to discuss any questions or concerns you might have. He does not rush you at all. He asks if yoy have any more concerns. His assistant was also excellent.
Aetna, Anthem Blue Cross Blue Shield, Blue Cross Blue Shield, Cigna, First Health (Coventry Health Care), Humana, Triwest, UnitedHealthCare & More
Mon-Fri: 7:45am - 5pm
Sat & Sun: Closed
Nearby Dermatologists in Henderson: