Colleen Barberis - PATRICIA BARBERIS, A LAW CORPORATION
Colleen Barberis is a highly respected family lawyer based in Torrance, renowned for her exceptional advocacy skills and expertise in mediation. Colleen Barberis - PATRICIA BARBERIS, A LAW CORPORATION is one of the Three Best Rated® Divorce Lawyers in Torrance, CA.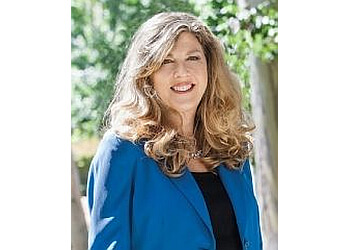 She is widely recognized for her unwavering determination, integrity, extensive experience, and professional demeanor when representing divorce and family law cases. Colleen Barberis places great importance on building personal connections with her clients, valuing their trust and prioritizing their interests. Throughout the legal process, she ensures prompt responsiveness, regular communication, and thorough preparation and provides educational guidance to her clients. She believes in fostering a strong sense of connection between her clients and the team at her firm, assuring them that they have dedicated lawyers working tirelessly to protect their rights. Patricia Barberis, A Law Corporation, has served the South Bay community since 1977, providing vital legal services to those in need. With a combined experience of 70 years, the firm is committed to securing favorable outcomes for its clients and will relentlessly advocate. They offer compassionate advice and unwavering representation tailored to meet your specific needs.
Child Custody and Visitation

Move Away Issues

Child and Spousal Support

Domestic Violence

High Asset and Conflict Matters

Modification and Enforcement of Orders

Mediation

Collaborative Law

Complex Family Law Litigation

Paternity

Parental Rights of Fathers and Mothers

Uncontested & Contested Divorce Issues
I have had the best representation and experience with the law firm team of Patricia Barberis. I have had the pleasure of using them twice. They do a great job. Patricia Colleen and everyone in the office are super helpful and very talented in what they do. Their understanding of family law is amazing. Patricia and her team were very kind and patient with me in difficult times and circumstances. The last one was during the Pandemic late last year and they did a A+ job. Patricia's guidance was super helpful and her paralegal Nancy did a fantastic job too. I highly recommend Patricia Barberis Law Firm for all family law matters. They are Wonderful people and are extremely knowledgeable.
My experience with Patricia Barberis and her team was great. Pat is very responsive which is so appreciated. Learning the legal ins and outs of this process takes some patience and Pat was very patient and helpful for me. I have been extremely satisfied with the results. I highly recommend Patricia Barberis and her team!
Patricia Barberis is the Top Gun attorney in family law. She may cost you extra penny, but it's all worth it. I hope and she still practice the law, so we have powerful woman attorney in South Bay. If she'll take your case, just follow her recommendation.
Mon-Fri: 9am - 5pm
Sat & Sun: Closed
Nearby Divorce Lawyers in Torrance: