Daniel Corno Esq. - LAW OFFICE OF DANIEL CORNO
Daniel Corno Esq is a skilled and experienced trial lawyer who offers comprehensive assistance in all areas of family law. Daniel Corno Esq. - LAW OFFICE OF DANIEL CORNO is one of the Three Best Rated® Divorce Lawyers in Pasadena, TX.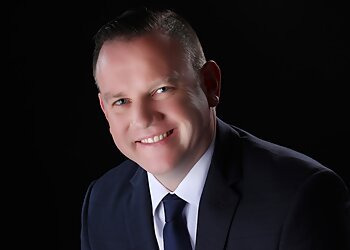 With over 15 years of expertise in divorce law, Daniel specializes in complex family law matters. His unwavering commitment to each client is evident as he brings the same dedication to every case. Daniel has succeeded in multiple final trials throughout his career and is adept at reaching agreements outside the courtroom. He has secured custody rights, child support, and equitable property division through various means such as negotiation, mediation, and trial. As you strive to protect your future, income, and children, Daniel Corno will guide you in understanding your rights. He will listen attentively to your concerns and develop a tailored legal strategy for the best possible outcome.
Change of Name

Adoptions

Child Support

CPS

Custody

Emergency Hearings

Enforcement Action

Temporary Orders

Habeas Corpus

Mediation

Paternity Actions

Suit Affecting Parent-Child Relationship (SAPCR)

Criminal

Immigration

Traffic

Visitation

Family Law

Uncontested & Contested
Daniel Corno and his staff helped me take the proper steps to win my case. They made sure i won the case and would recommend them to my family and friends. Thank you very much law office of Daniel Corno
I had a divorce court case with Mr. Corno. It did take some steps to finish it, his paralegal staff helped so much as well. I'm very grateful.
Daniel has gone above and beyond to help me progress case. Without his help I wouldn't have been able to win my case. He is amazing.
Mon-Fri: 9am - 6pm
Sat: 10am - 2pm
Sun: Closed
Other Divorce Lawyers in Pasadena: