Julia A. Craft - JOSEPH HOLLANDER & CRAFT
Julia Craft is an esteemed family law attorney in Wichita who assists Kansas clients in navigating divorce proceedings and other family law matters. Julia A. Craft - JOSEPH HOLLANDER & CRAFT is one of the Three Best Rated® Divorce Lawyers in Wichita, KS.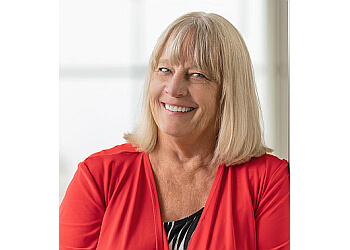 With decades of courtroom experience, Julia consistently earns her clients' trust and respect by proving herself a dedicated advocate and skilled litigator. Her mastery of both the law and diplomacy sets her apart. In addition, she is highly valued for her interpersonal skills, professionalism, and efficiency. Julia's experience enables her to guide her clients through the often-rough waters of family law proceedings with calm and confidence. Julia is forthright about what outcomes are possible and how best to achieve them, and she diligently pursues results that serve the best interests of her clients and their families. Julia has served as a member of Joseph, Hollander & Craft LLC and chair of the firm's family law division since 2011.
Child Custody

Separation Agreements

Child Support

Parenting Time

Spousal Maintenance

Annulment

Legal Separation

Property Division

Visitation

Paternity

Prenuptial Agreements

Premarital Agreements

Guardianships

Child in Need of Care Proceedings & Juvenile Offenders
Julia helped me with my child custody battle. She was very informative and helpful during my case. It almost took a year for my case to finalize and I was happy with the end result. I would recommend her to anyone seeking help in family law.
I was referred to Julia after I had an attorney, who did nothing for me. Julia stepped right in and got the ball rolling. She is very informative, fair, prompt, and won't nickel and dime you. I highly recommend Julia Craft to all of my family and friends.
I am very pleased with their services. Extremely professional and very knowledgeable in their craft. I would highly recommend them to anyone seeking legal services...
The Best Lawyers In America List 2022
Mon-Fri: 8am - 5pm
Sat & Sun: Closed
Nearby Divorce Lawyers in Wichita: