THE BARBOSA LAW FIRM, P. C.
The Barbosa Law Firm, P. THE BARBOSA LAW FIRM, P. C. is one of the Three Best Rated® Divorce Lawyers in Carrollton, TX.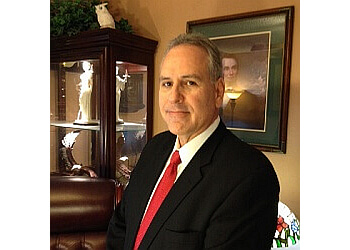 C. has represented clients in divorce and family law matters for over 25 years. Their main focus is on achieving practical and timely resolutions for your family law case while minimizing expenses and the need for litigation. With their extensive experience, they have developed a network of experts specializing in property valuation, child protection, and security. They understand the urgency often associated with family law issues and are prepared to offer prompt assistance. Their expertise covers a wide range of family law cases, including guiding you through the process of a paternity suit, helping with modifications of child support payments, facilitating legal name changes for you or your children, and advocating for grandparents' rights when necessary. The Barbosa Law Firm, P.C. offers free initial consultations, allowing you to explore your options without any financial burden.
Divorce

Contested and Uncontested

Child Custody

Visitation Issues

Child Support

Protective Orders

Paternity & Court Order Modifications
Mr. Barbosa was an awesome attorney. He handled my case with care and concern. He walked me through the process and answered my questions no matter the time or day. He was very communicative and I will always be thankful him through this journey.
In all honesty, I was very scared of this process. Mr. Barbosa made it quick and easy. He took care of everything in the appropriate time and honestly, I would give him 10 stars because he gets the job done. Whenever you have questions, he gets back to you in a timely manner and to me, that is very much appreciated!
I am very satisfied with Mr. Barbosa's services. He is very reliable. He is always available to answer any questions. If you need a good lawyer hire him.
Mon-Fri: 9am - 5pm
Sat: 9am - 1pm
Sun: Closed
Nearby Divorce Lawyers in Carrollton: