George D. Reyes - Law Office of George D. Reyes
George D. George D. Reyes - Law Office of George D. Reyes is one of the Three Best Rated® DWI & DUI Lawyers in Pasadena, TX.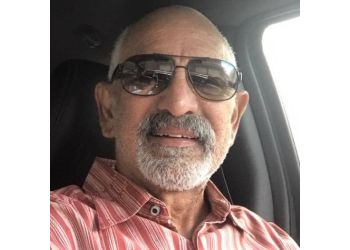 Reyes is a seasoned and devoted criminal defense attorney practicing in Texas. Since 1989, George D. Reyes has built a successful career representing a diverse clientele in various legal matters. George's relentless dedication and hard work are focused on achieving favorable outcomes for his clients. Leveraging his extensive experience and profound knowledge of the legal landscape, he will skillfully guide you through the entire process. At the Law Office Of George D. Reyes, you can expect a highly skilled and professional team that is committed to assisting clients and efficiently managing the legal proceedings. They provide patient support and expert advice to ensure your needs are met. Serving clients across the state of Texas, the Law Office Of George D. Reyes also offers local counsel services to assist non-local attorneys in matters before local courts. To accommodate your schedule, flexible appointments can be arranged via mail or phone.
Robbery

Driving Under the Influence

Sexual Crimes

Assault

Bond Reductions

Violations of Probation

Murder

Burglary

Theft

Restricted Driver's License

Driving While Intoxicated

Traffic Tickets

Nondisclosure of Criminal Records & DWI
He wasn't scared of my case and worked with me on the payments. The best part of it he got the whole case dismissed!!!!!!!
This is the second time I've used this Law office and Mr. Reyes has been very professional and effective. He has taken care of both my cases timely and efficiently and got them dismissed. My personal experience was great and communication exceptional he constantly kept me updated on my case, I would say he worth it to use in your next running with the law
George is a great and experienced lawyer. He was very helpful in taking my case. He is great at what he does and is confident in his skills, would 100% recommend you hire George Reyes to take your case, he will find you the easiest way out of any trouble!
Mon-Fri: 9am - 5pm
Sat & Sun: Closed
Nearby DWI & DUI Lawyers in Pasadena: