C. Zane Becker, Esq. - LAW OFFICE OF C. ZANE BECKER
C. C. Zane Becker, Esq. - LAW OFFICE OF C. ZANE BECKER is one of the Three Best Rated® Employment Lawyers in Sunnyvale, CA.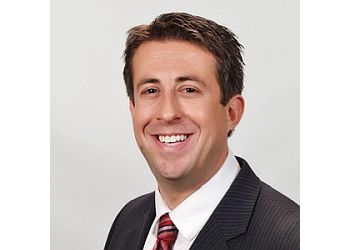 Zane Becker, Esq., an accomplished employment law attorney based in San Jose, California, brings a wealth of experience to his practice. Zane attended law school at Santa Clara University and honed his skills by serving as a law clerk for the Honorable Mary Jo Levinger in Santa Clara County Superior Court. While initially representing employees, Zane now primarily focuses on representing employers. Through his expertise and guidance, Zane has successfully saved employers significant amounts of money by effectively countering unfounded employee claims and providing comprehensive education on California's intricate employment laws. As an invaluable ally, Zane assists his clients in navigating the complexities of California's employment laws in various aspects, including hiring, management, discipline, and termination of employees. Zane's ultimate objective is to safeguard his clients from potential problems and future litigation. For those seeking exceptional legal representation in employment law matters, consulting C. Zane Becker, Esq. is highly recommended.
Employment Discrimination

Minimum Wage

Unemployment Compensation

Pensions Issues

Age

Family and Medical Leave Act Violations & Wrongful Dismissal
Zane represented me in a case that resolved earlier this year. Working with him was unlike any experience I've ever had with an attorney. He clearly cared about me and my legal issue. I felt like my stress was gone immediately once I retained him. I could tell Zane was a better attorney than the big law firm we went up against and I was so fortunate to have found him. He is professional, makes things easy to understand, makes you feel comfortable and that you will reach the best result. Definitely recommend him to anyone looking for legal help!
Zane represented my company in a worker misclassification audit by the California EDD. He did a great job and I'd highly recommend him to anyone needing an attorney focused on employment law, especially from the employer side. He developed a good relationship with the auditor and deftl executed a strategy to minimize the impact of the audit. Great work!
I am forever grateful for the legal counsel provided by Mr. Becker. His true professionalism and caring nature was much appreciated in a trying time. I felt absolutely secure and protected with his guidance and knowledge. I would highly recommend him to anyone in need of an excellent employment lawyer. Thank you Zane!
Mon-Fri: 9am - 5pm
Sat & Sun: Closed
Other Employment Lawyers in Sunnyvale: