MATTHEW H. FISHER - DAVEGA | FISHER | MECHTENBERG LLP
Matthew H. MATTHEW H. FISHER - DAVEGA | FISHER | MECHTENBERG LLP is one of the Three Best Rated® Employment Lawyers in Sunnyvale, CA.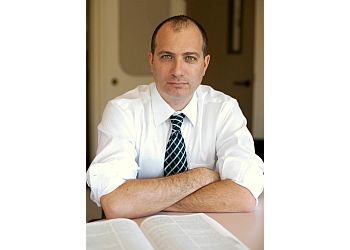 Fisher, one of the founding partners of Da Vega Fisher Mechtenberg LLP, proudly represents the fourth generation of lawyers in his family in California. He obtained his law degree from the University of Southern California Law School in 2003 and completed his undergraduate studies at the University of California at Berkeley in 1998. Since being admitted to the bar in 2003, Matthew has provided legal representation to a diverse clientele, including cities, counties, fisheries, fashion designers, newspapers, and small businesses. Da Vega Fisher Mechtenberg LLP, with offices in the San Francisco Bay Area, Santa Barbara, and Ventura, is a law firm committed to social responsibility and the pursuit of justice for the injured, victims' families, workers' rights, consumer protection, and business owners facing harm. The firm operates as a collaborative team, leveraging their collective legal expertise, resources, and investigative abilities to achieve optimal outcomes for their clients.
Disability Discrimination

Employment Discrimination

Gender Discrimination

National Origin/Ethnic Harassment

Sexual Harassment

Sexual Orientation Discrimination and Harassment

Racial Discrimination/Ethnic Discrimination

Wrongful Termination

Wage

Overtime & Hour Violations
Matthew Da Vega is outstanding. Knowledgeable. Direct. Responsive. He can break down the most complex issues succinctly providing real-world advice with integrity. His passion for the law and the best interest of his clients and potential clients is evident the moment you speak to him. I would strongly recommend Matthew and his Firm.
Mr. Matthew Fisher is very experienced and knowledgeable on Employment cases! I can't thank him enough for helping me with my legal matter. Highly recommended!!
Mon-Fri: 8am - 5pm
Sat-Sun: Closed
Other Employment Lawyers in Sunnyvale: