Nora Linda Rousso -Rousso & Jackel, Attorneys
Nora Rousso obtained her undergraduate degree from U. Nora Linda Rousso -Rousso & Jackel, Attorneys is one of the Three Best Rated® Employment Lawyers in Sunnyvale, CA.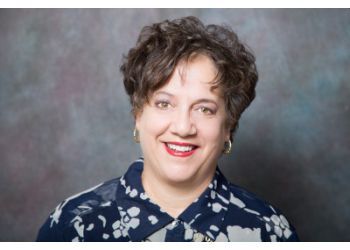 C. Berkeley and went on to earn her law degree from Golden Gate University in San Francisco. She distinguished herself by winning the American Jurisprudence Award for Legal Research and Writing during her time at Golden Gate. Nora's passion for supporting people and her natural inclination for acting led her to become a trial lawyer. She views the courtroom as her stage. In May 2005, she co-founded Rousso & Jackel, Attorneys, located approximately 10.5 miles from downtown Sunnyvale. Specializing in employment law, particularly wage and hour issues, the firm assists workers in resolving compensation disputes, such as unpaid wages, missed meal breaks, and unpaid commissions. They also provide guidance to workers who have been misclassified as "independent contractors" and subsequently denied proper salaries. Additionally, Rousso & Jackel offers consultation services to employers and corporate entities on matters related to employment and business, including wage claim protection and breach of contract claims.
Employment

Business Law

Judgment

Enforcement

Civil Litigation

Mediation & Wage Claims
What a great team! Nora was super responsive and knowledgable about the matter. She helped clarify a lot of noise and provide sound advice. Extremely friendly, patient, and highly professional. Can't recommend enough.
Mon-Fri: 9am - 6pm
Sat & Sun: Closed
Other Employment Lawyers in Sunnyvale: