Paula M. Dillon - GOLDMAN DAVIS KRUMHOLZ & DILLON, P.C.
Paula M. Paula M. Dillon - GOLDMAN DAVIS KRUMHOLZ & DILLON, P.C. is one of the Three Best Rated® Employment Lawyers in Jersey City, NJ.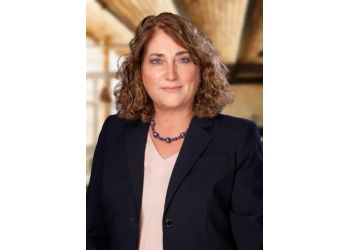 Dillon has experience in personal injury and workers' compensation. Paula is an active member of the National Employment Lawyers Association. She acquired her Bachelor of Arts degree from Rutgers College and her law degree from Seton Hall Law School. During law school, Paula worked for personal injury firms and spent a summer as a clerk with the Essex County Prosecutor's Office/Appellate Sector. She regularly emerges in State and Federal Court. Her area of concentration has been representing employees in discrimination, harassment, and retaliation matters. Paula served as a member of the NJ State Bar Association's Labor & Employment Law Section, where she lectured on workplace harassment. Goldman Davis Krumholz & Dillon focuses on high grades in their approach. Their lawyers are particular in obtaining clients and circumstances. When you become a client of their law firm, you become part of their family.
Employee Rights

Wrongful Termination

Discrimination Based on Age

Disability

Religious

Gender

Appellate Practice

Commercial

Environmental and Toxic Torts

Fraud and Misrepresentation Failure to Pay Overtime

Family and Medical Leave Act

Failure to Pay Wages Under Prevailing Wage Act & Harassment
Best attorney's office I know, Paula Dillon & Mr. Wein are so patient and diligent with my case. The front desk is always polite. I would recommend them to anyone.
Courteous and very professional service!! nice firm and Friendly lawyers.
She fight for her clients and she is honest, kind, and straight forward.
Nearby Employment Lawyers in Jersey City: