Joseph B Peterson Jr - Edward Jones
Joseph B Peterson Jr is a highly regarded Financial consultant located in Amarillo, Texas. Joseph B Peterson Jr - Edward Jones is one of the Three Best Rated® Financial Services in Amarillo, TX.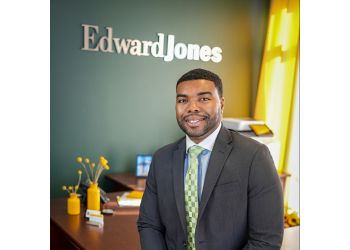 He is a proud graduate of Tascosa High School and holds degrees from both West Texas A&M University and Texas Tech University. In 2022, Joseph achieved the prestigious CERTIFIED FINANCIAL PLANNER™ certification, a milestone that significantly expanded his expertise across various domains, including financial management, tax-sensitive investment strategies, retirement savings, insurance planning, education planning, and estate considerations. His dedication to these areas is rooted in his commitment to enhancing Amarillo, the very community that nurtured him, into a thriving place to work, reside, and enjoy life. Joseph operates within Edward Jones, an investment firm that firmly believes in the importance of face-to-face discussions when it comes to addressing your financial aspirations. Their comprehensive services encompass preparing for retirement, saving for educational needs, and fostering tax-smart investment strategies.


Certified Services
Online Consultations
On-Site Services.
Estate

Legacy

Retirement Savings and Income Strategies

Business Retirement Plans

Charitable Giving

Entrepreneurs & Business Owners
Joseph did great on helping me buy stocks! Very professional and a great leader in the community.
Joseph does great work and is very informative about what is going on with my money.
Mon-Thu: 8am - 5pm
Fri: 8am - 3pm
Sat & Sun: Closed
Nearby Financial Services in Amarillo: