TIM MONEY FINANCIAL SERVICES
Tim Money Financial Services operates as an independent agency located in the Palo Duro Office Plaza of Amarillo. TIM MONEY FINANCIAL SERVICES is one of the Three Best Rated® Financial Services in Amarillo, TX.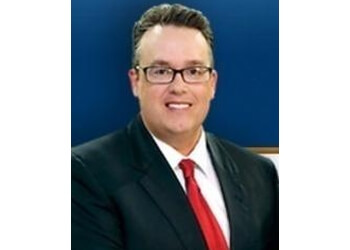 Since 1994, Tim Money has been assisting individuals with insurance and financial services. The firm specializes in personalized retirement plans for pre-retirees and retirees, particularly those aged 55 and above. Their client base spans various professions, including bankers, attorneys, builders, ranchers, farmers, engineers, physicians, business owners, and realtors. With the latest techniques, Tim Money Financial Services strives to empower your portfolio with powerful growth opportunities while mitigating market risk. They also serve clients in Lubbock. Schedule a free one-hour consultation at Tim Money Financial Services.
Retirement Savings

Stocks and Mutual Funds

Annuities

Ira

401 K Rollover

Roth Ira

Financial Planning

Estate Transfer

Investment & Portfolio Management Tax-Free Opportunities
I really appreciate how Tim has taken the time to get to know me and my family. He has worked with me for months and I believe he has worked to get the best possible return for my annuity. He is knowledgeable and experienced. I have looked for confirmation of expected returns and have found that what Tim offers is as good as can be expected.
I opened an IRA with Tim in 2009, in the middle of the worst recession of our lifetime. Even in that dismal economy, my IRA consistently made money, thanks to Tim's expertise. I also appreciate that as the markets change, Tim is always on top of adjustments we can make that will help my account perform even better. You'll appreciate his attentiveness . . . I highly recommend.
Tim gives recommendations that make sense. I have known him for years and would recommend his financial planning skills above anyone else in the area.
Mon-Fri: 9am - 5pm
Sat & Sun: Closed
Nearby Financial Services in Amarillo: