LIFE DESIGN FINANCIAL & INSURANCE SERVICES
Life Design Financial & Insurance Services is a well-known financial group in Orange, California. LIFE DESIGN FINANCIAL & INSURANCE SERVICES is one of the Three Best Rated® Financial Services in Orange, CA.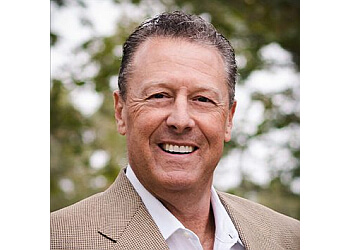 The firm is made up of qualified financial professionals, and their experts are passionate about helping individuals and families to achieve their ideal retirement and financial goals and needs. Scott K. Warner is the Founder and President of the Firm. Scott is dedicated to helping you work toward your financial goals by selecting the right products and strategies for you. He has earned his Bachelor of Science degree in finance, real estate, and law from California State Polytechnic University at Pomona. Life Design Financial & Insurance Services deliver custom plans and products to help you pursue your retirement dreams. Schedule your one-on-one meeting with their experts to clarify your doubts about your financial planning.
Retirement Income Strategies

Asset Protection Strategies

IRA Legacy Planning. Wealth Management

Annuities

Investments

IRA or 401(k) Rollovers

Tax-Efficient Strategies

Life Insurance & Long-Term Care Strategies
I don't write many reviews about anything but wanted to write this review about how much Scott has help me and my wife find a way to plan for the future. From the beginning Scott has helped with many questions and has made this process easier with his years of experience. He has listened to our concerns and understood our needs by educating and guiding us through the process, every step of the way. It can be daunting contacting a Financial Adviser to discuss your private financial situation (money), but Scott made us feel very comfortable from the beginning. Most of all Scott was approachable, down to earth and made himself relevant and available. This is something I wish I would have done years ago and couldn't be happier with the outcome. Scott is a true gentleman and professional. We highly recommend Scott and have done so to many of our friends and Family.
Investing ones future in a person who you just met six months ago, is a big decision. Luckily we had a good friend tell us about Scott Warner. I have an ability to recognize talent. Scott was one of those people that have talent. He was able to communicate his intentions to do what is best for my wife and my financial future. Plus he was able to put us at ease with our investments. In a nut shell, Scott is a professional. Look forward working with him for many years.
I have known Scott Warner for about 30 years. I used to have my portfolio scattered with different financial planners and was concerned that if I passed, my wife, Julie would not know where to begin. I moved all of my portfolio to Scott and took his advice on some investments. I am looking forward to retiring in about 5 years with Scott's plan. Julie and I feel good knowing Scott will be there to guide us into retirement with financial security. Thank you Scott!
Mon-Fri: 9am - 4:30pm
Sat & Sun: Closed
Nearby Financial Services in Orange: