Silverhawk Private Wealth
Silverhawk Private Wealth is a reputable financial advisory firm that has been serving high-net-worth individuals, closely-held corporations, physicians, tax attorneys, and CPAs for over 40 years. Silverhawk Private Wealth is one of the Three Best Rated® Financial Services in Scottsdale, AZ.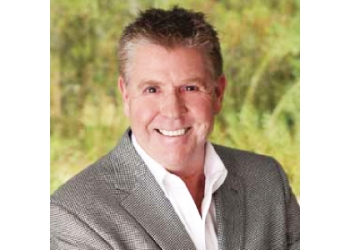 Their team of financial experts provides customized financial services to each client as part of the overall financial planning process. They specialize in asset protection, allocation, and active dynamic asset management of your wealth, all with a constant eye on reducing income and estate tax liabilities. Their Tria formula is a unique asset allocation approach that identifies the ideal asset allocation for each client on a personalized basis. It provides substantial diversification of your investment portfolio to ensure maximum returns. With offices in Scottsdale, Denver, Seattle, and Memphis, Silverhawk Private Wealth is dedicated to helping you achieve your financial goals. Contact them to schedule a complimentary consultation today.
Portfolio

Investment and Asset Management

Tax Planning

Asset Protection

Medical Financial Advisory

Benefits Consulting

401K Plan Enrollment and Employee Education

403B and 457B Plans

Income and Estate Tax Reduction and Elimination

Pre-Paid Legal Expense Plans

Disability Insurance

Health Savings Accounts & Payroll Services
I have known Joe Laux for over a decade and have viewed first hand his career as a trusted and respected financial advisor take off. He is well known in the business community that I frequent and has a sterling reputation both for his character and his financial advisement expertise. I would highly recommend Joe to any of my business colleagues as well as the public at large.
My family has worked with Joe Laux and the Silverhawk team for more than 10 years. They have been a consistent and reliable resource as our family, business, and financial needs evolve and we will continue to look to them for guidance, particularly in these volatile teams. You would be well-served to hire the team at Silverhawk Private Wealth to manage and grow your portfolio!
Joe Laux not only helped me analyze my financial status put laid out a clear plan to reach my financial goals. No pressure, just sound advice to minimize risk and diversify. I would recommend them to anyone.
Mon-Fri: 8am - 5pm
Sat & Sun: Closed
Nearby Financial Services in Scottsdale: