Hayat Jawadi, DO, FACOG
Dr. Hayat Jawadi, DO, FACOG is one of the Three Best Rated® Gynecologists in Henderson, NV.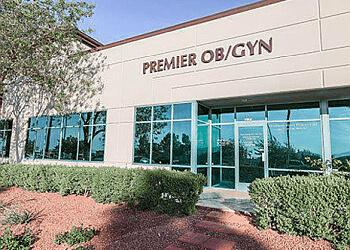 Hayat Jawadi is one of Henderson's obstetricians/gynecologists. She has been practicing for over 13 years. She completed her undergraduate studies at Oklahoma State University in Stillwater, Oklahoma, and the University of Texas at Dallas, Texas. Dr. Hayat Jawadi completed her residency in obstetrics and gynecology at Baystate Medical Center in Springfield, Massachusetts. Dr. Hayat Jawadi is certified by the American Board of Obstetrics and Gynecology. In her practice, she offers the full range of obstetric and gynecological services, including contraception, hormone replacement therapy, ultrasound, vaginal revitalization, and prenatal follow-up. She runs the Premier Ob/Gyn and Med Spa to take time with each patient and give them the information they need to make the right decision for their body.
Menopause

Birth Control

Pap Smears

STD Testing

Annual Wellness Exam

Pregnancy Care & Vajinal Rejunevaion
Dr. Jawadi is awesome and the staff at the office were kind and quick. I will not go anywhere else after this visit. It's really hard to find places and doctors you can trust these days but this team at premier was the best!
Dr. Jawadi is a wonderful doctor. She is warm and caring, she takes her time to listen. She provides excellent care as does her team. I'm very grateful to be a patient of hers.
She was amazing! My surgery went perfect!
AARP, Aetna, Anthem, Anthem Blue Cross Blue Shield, Bankers Life and Casualty, Blue Cross Blue Shield, Blue Cross Blue Shield of California, CareFirst Blue Cross Blue Shield, Cigna, Compassionate Care Network (CCN), Coventry, Health Care, Health Plan of Nevada, Horizon Health Care, Medicaid, Medicare, Prominence Health Plan, Sierra Health-Care Options, Inc. & Tricare
Mon-Thu: 8:30am - 5pm
Fri: 8:30m - 12pm
Sat & Sun: Closed
Nearby Gynecologists in Henderson: